1 In 3 Accidents Involves Road Rage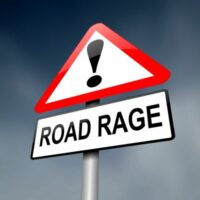 There seems to be a never ending list of stressors in today's society, and unfortunately, driving may be the last straw for many people. Along with increases in speeding and DUI, aggressive driving and road rage are topping the charts at an all time high. In fact, recent statistics reflect that as many as one in three accidents involve road rage. "Road rage" is a term that many people throw around casually, but it can be truly terrifying to be on the receiving end of it. Far too often, the consequences are deadly. If you have been a victim of road rage, and have suffered serious injuries as a result, you have legal options available to you. In many cases you will be able to bring a personal injury lawsuit to recover for the financial harm that you have suffered as a result of the accident.
Bringing a Personal Injury Lawsuit for Road Rage
While the mere act of road rage will not give you standing to bring a personal injury lawsuit (as terrifying as it may be), if the other driver's road rage and aggressive driving causes them to be involved in an accident and you suffer harm as a result, you will then have standing to bring a personal injury lawsuit against them. In order to bring a successful personal injury lawsuit you must be able to show that the other driver was negligent and that they caused you physical and financial harm.
Establishing Negligence in a Road Rage Accident
In order for a driver to be negligent, they must have breached the duty of reasonable care owed to all other drivers on the road. Drivers breach the duty of reasonable care when they act in ways that would unnecessarily place others on the road at risk. Breaking traffic laws and regulations, such as by speeding or driving under the influence, are considered to automatically be proof of negligence, because these laws exist to keep other drivers safe, so by breaking them you are automatically putting them at risk. If the driver who hit you was driving aggressively and exhibiting signs of road rage, such as by speeding, switching lanes without the proper distance and signals, forcing you off of the road, or engaging in other reckless behavior, this is strong evidence of negligence. You should be sure to report this behavior to police so that they can try and verify it. They may even charge the other driver as a result of this conduct, such as with reckless driving or other specific charges. Having these charges on the record will streamline your recovery process by establishing negligence automatically.
Contact the Gus Anastopoulo Law Firm
If you have been injured by a reckless driver or as the result of road rage in Charleston, South Carolina, it's important to assert your rights, hold the negligent driver accountable, and get the compensation that you are entitled to. Luckily, Charleston car accident lawyer Gus Anastopoulo can help you do just that. Contact the Gus Anastopoulo Law Firm today to schedule a consultation.