Debunking 5 Common Myths About Personal Injury Lawyers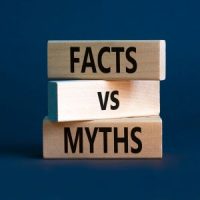 Personal injury lawyers play a crucial role in society, representing people who have suffered harm because of the negligence of others. If you or a loved one has suffered harm because of another party's negligence, a personal injury lawyer can help you file a personal injury claim against the negligent party and recover the compensation you deserve. Personal injury attorneys often face negative misunderstandings and stereotypes despite their vital role. This article debunks five of the most prevalent myths about personal injury attorneys.
Myth #1: Personal Injury Lawyers Are Too Expensive
One of the most common myths about personal injury attorneys is that they are too expensive. However, most personal injury attorneys do not charge any upfront legal fees. The majority of personal injury lawyers do not bill by the hour. Most personal injury lawyers work on a contingency fee basis. With this arrangement, an attorney only gets paid if and after they secure compensation for a client. If an attorney does not secure payment for a client, the client is not required to pay anything.
Most personal injury lawyers in South Carolina charge a 33% to 40% contingency fee depending on whether the case is settled out of court or if a lawsuit is filed. The contingency fee is usually high if a lawsuit has been filed.
Myth #2: Personal Injury Lawyers Are Motivated by Financial Gain
While personal injury attorneys get paid for their work, financial gain does not motivate these attorneys. Personal injury attorneys understand the burden that accidents can inflict on victims and their families. Personal injury lawyers are committed to helping their clients recover the compensation they deserve. These attorneys devote their efforts and resources to recovering compensation for, among others, medical expenses, lost wages, pain and suffering, mental anguish, and loss of enjoyment of life.
Myth #3: Personal Injury Lawyers Encourage People to File Frivolous Cases
A frivolous personal injury case lacks legal merit. A frivolous claim is one that is filed to harass or disturb the other party. It is not true that personal injury attorneys encourage people to file such cases. Before a personal injury attorney takes on a case, they carefully assess it to determine if it has legal merit. Personal injury attorneys only take on valid claims with a reasonable chance of success.
Myth #4: Personal Injury Lawyers Are Unnecessary
Another common misconception is that personal injury attorneys are not necessary. While you have the right to represent yourself in your personal injury claim, the truth is that handling a personal injury case alone can be challenging. It is in your best interest to retain a skilled personal injury attorney. Without a personal injury lawyer, you may encounter difficulties when trying to maneuver the legal process. An attorney can guide you through the entire process. They can negotiate with the insurance company and create a strong case to maximize your chances of recovering the compensation you deserve.
Myth #5: Personal Injury Lawyers Delay Cases for Fees
In reality, personal injury attorneys are committed to advancing their clients' interests without unnecessary delay. Personal injury lawyers understand the importance of resolving cases promptly, as any lengthy delays can result in increased expenses and prolonged challenges for clients.
Contact the Gus Anastopoulo Law Firm
If you or a loved one has suffered harm because of the negligence of another party, get the help you deserve by contacting a skilled and dedicated Charleston personal injury lawyer at the Gus Anastopoulo Law Firm.
Source:
law.cornell.edu/wex/contingency_fee