Defenses To DUI In South Carolina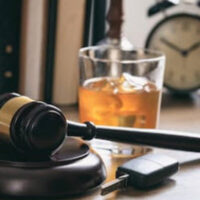 For most people, being charged with a DUI is a terrifying and overwhelming experience, and for good reason. Being convicted of a DUI can have life-altering effects, including limiting housing and employment prospects. Our law firm gets many calls from people trying to expunge or seal past DUI convictions, but the truth is that the best time to deal with a DUI is when you are charged. This is when you have the most power to affect the outcome. The best way to deal with a DUI conviction is to avoid getting one, and the only time that is a possibility is after you are charged. It's important to understand that the charges are a starting point, not a sentence. Hiring an attorney as soon as possible after you are charged can help you avoid a conviction and/or mitigate the consequences.
Challenging Your DUI Charges
There are a number of grounds on which you can challenge your DUI charges.
The validity of the stop. In order to stop you, South Carolina police must have probable cause to pull you over. Additionally, they must record the entire traffic stop from start to finish unless exigent circumstances exist or it was impossible to do so.
The validity of the arrest. In addition to the legality of the stop, the arrest must also have been performed validly in order for the charges to be warranted. This means that you must have been read your Miranda rights, informed that your breath test would be recorded and that you had a right to refuse it, and conducted the test in adherence with all state protocols and requirements.
The validity of the breathalyzer test results. Are you starting to see a theme here? Yes, essentially every single component of your arrest and charges can be called into question, including the validity of your breathalyzer test results. These results can easily be impacted by things like mouthwash and mints, and sometimes yield false positives. Additionally, BAC can sometimes increase after being pulled over, meaning that the driver was still below the legal limit while operating their vehicle.
The validity of field sobriety test results. These tests must be administered properly by officers. Additionally, often officers explain the tests poorly, in a way that causes confusion which can be misinterpreted as a sign of intoxication. Similarly, sometimes physical limitations or handicaps are misinterpreted as signs of intoxication.
Insufficient evidence of intoxication. Many people don't realize that in South Carolina, it is actually legally to charge someone for DUI who tested below the .08 legal limit. In fact, officers can charge an individual with a BAC over .05 if it can be inferred that you are driving under the influence. For instance, driving erratically and swerving in addition to a .05 BAC may be sufficient to charge someone with DUI. In these cases, it's important to challenge the sufficiency of the evidence cited.
Schedule a Consultation
If you have been charged with DUI in Charleston or the greater South Carolina area, the time to act is now. Call the Charleston DUI & drug crime lawyer at Gus Anastopoulo Law Firm and schedule your free consultation today.