Did Your Seat Belt Fail In An Accident?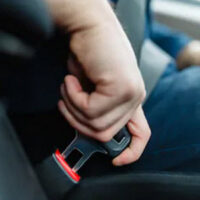 We've all been taught from an early age to wear our seat belts. Long before we could drive, we knew to "click it or ticket." And these lessons are not without merit. In fact, wearing a seat belt has been shown to reduce the risk of serious injury by as much as 50% and the risk of death by 45%. These are not insignificant benefits. Rather, these statistics support that wearing a seat belt can be the difference between life and death. Unfortunately, sometimes wearing a seat belt isn't enough. The unfortunate reality is that seat belts do not perform as they are intended to all the time. Seat belt defects are not uncommon. In fact, over three million people are injured due to broken or defective seat belts every year. If you are one of them, it's important to talk to an experienced South Carolina personal injury attorney as soon as possible. The information in this article is intended to be general. However, if you would like personalized feedback based on your individual case, you are welcome to contact the Gus Anastopoulo Law Firm and schedule a free consultation.
Who is Liable in a Defective Seat Belt Accident?
If you did everything you were supposed to do by wearing your seat belt and driving responsibly, and you were injured in an accident which was made worse by a seat belt defect, a personal injury lawyer can help you bring a lawsuit to hold all liable parties responsible. The liable parties include both the negligent driver who caused the crash and the manufacturer of the defective component of the seat belt that exacerbated or caused additional injuries. Depending on the circumstances of your case, there may be other liable parties as well. A lawyer can review your specific circumstances to determine all parties in your case as well as the best avenue to compensation.
Signs of a Defective Seat Belt Accident
If you were wearing a seat belt but were ejected from the vehicle during an accident, there is a good chance that your seat belt malfunctioned due to a defect. Additionally, if you were wearing a seat belt but notice in the police report that you were marked as being unbelted, this is an indication that a seat belt malfunction occurred. Seat belt failure and coming free of your belt can happen for a number of reasons. For instance, the locking mechanism can break upon impact, causing the seat belt to rapidly unwind instead of locking in place to protect the passenger. This can cause the passenger to fly out of the car or come free from the seat belt. It's also possible that the seat belt will tear, or that the latching mechanism will fail, causing the belt to become unbuckled upon impact or for no reason whatsoever. A defective seat belt may also appear to be locked when it is not.
Schedule a Consultation with Gus Anastopoulo
If you have been injured in a car accident due to no fault of your own, and believe that a vehicle defect caused or contributed to your harm, the Gus Anastopoulo Law Firm is ready to help. Contact our Charleston car accident attorney today to schedule a free consultation and find out how we will fight to get you the compensation you are entitled to.
Resource:
cdc.gov/transportationsafety/seatbeltbrief/index.html