Drunk Driver Responsible for Spartanburg County Accident, Killing One and Injuring Another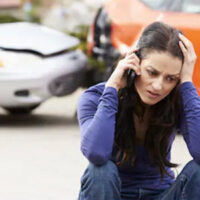 The South Carolina Highway Patrol reported earlier this week that Byron Smith, 24, from Upstate, had been charged with felony DUI with regard to a head-on collision that left one man dead and a woman injured.
Unfortunately, these kinds of incidents are not uncommon. South Carolina has more drunk driving accidents than any other state in the country. In fact, a recent study found that over 30% of all fatal car accidents in South Carolina are caused by a driver who is drunk or under the influence. Additionally, experts believe that pandemic stress, fueled by financial pressure, economic uncertainty, and housing and employment instability, has contributed to a dramatic increase in substance abuse issues, and in the occurrence of crimes such as DUI.
What to do if You're Injured by a Drunk Driver
In the immediate aftermath of a car accident, it's important to check in with yourself and your passengers and assess how you are feeling physically. Be sure to call the police, and provide a detailed statement, that includes any physical discomfort you are experiencing. If you are physically able, it is a good idea to take photographs at the scene of the damage, the other driver's license plates, and any relevant documentation (driver's license, insurance card, registration, etc.). It is also helpful to document any evidence that the other driver is under the influence, such as video of them stumbling or slurring their speech, if it is possible to do so safely. Also be sure to seek medical attention immediately after.
If you are injured in a car accident because another driver was drunk or under the influence of an illegal substance, a South Carolina personal injury lawyer can help you seek compensation for your injuries, pain, and suffering. It's important to understand that the decision to press criminal charges does not limit or negate your right to also seek civil damages by filing a personal injury lawsuit. The criminal justice system may provide some level of punishment or rehabilitation for the offender, but it is not equipped to make the victims whole. A successful personal injury lawsuit puts the victim in the position they would have been in, had the accident never occurred.
How the Gus Anastopoulo Law Firm Can Help
Our firm can help remedy the damage and repercussions of a vehicle crash involving a drunk driver, and provide you with the support you need to put this behind you and move on with your life. Our team will assess the facts and circumstances of your unique case, and determine the best course of action to get you back on your feet. Contact the Gus Anastopoulo Law Firm today to schedule your free consultation.
Resource:
thestate.com/news/state/south-carolina/article238550578.html