Have You Been Injured In A South Carolina Bicycle Accident?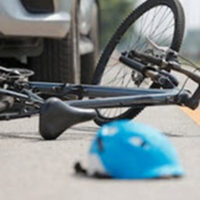 Bicyclists are among the most vulnerable people traveling on the road. Unlike vehicles which weigh thousands and pounds and are made of steel, bicyclists have no armor or protection, beyond (sometimes) a helmet. Additionally, the majority of South Carolina roadways are not designed to accommodate bicyclists with bike lanes. This means that bicyclists must ride with traffic, where they are far less visible to cars but held to the standard. Cars are often far less accustomed to seeing bicycles on the road and are not as vigilant about checking for them in blindspots and before making turns. This can put bicyclists in a great deal of danger.
Bicycle Accidents in South Carolina
If you have been injured in a bicycle accident in South Carolina, you are not alone. The wonderful climate and abundance of outdoor activities make it a prime location for biking. However, it is actually one of the most dangerous places to do so in the United States. In fact, statistics reflect that South Carolina ranks within the top three states in the country for bicycle and pedestrian fatalities. It should also be noted that this rank has been rapidly increasing each year. The number of cyclist fatalities in South Carolina is a staggering 32% higher than the national average.
Bicycle Accident Injuries
Over 25% of bicyclists who are involved in a roadway accident will require hospitalization for serious injuries. Bicyclists' upper bodies are at a particularly high risk of injury. The leading cause of fatalities stemming from these accidents is head trauma. Traumatic brain injuries are very common in biking accidents, even in cases where the bicyclist was wearing a helmet. This can occur when the bicyclist hits their head on the windshield of the car or due to the force of falling. Fractured skulls were a primary contributing cause of death in these accidents, and the likelihood of such injuries decreased considerably with helmet usage. Fractured vertebrae and injuries to the neck, pelvis, and spine were also common. Less life-threatening but incredibly painful injuries such as road rash were all experienced in many cases and required hospitalization and treatment.
Suing for Bicycle Accidents
Bicyclists involved in an accident with a vehicle often suffer serious injuries and face massive hospital bills. These injuries may require extensive rehabilitation and time off of work to recover. Bringing a personal injury lawsuit allows you to recover for all financial harm that was incurred as a result of the accident, and aims to put you back in the position you would have been in had the accident never occurred. A successful claim will provide compensation for all medical bills and costs related to the accident, including physical therapy and the cost of any medication, medical devices (such as wheelchairs, crutches, etc.) and any treatment required. You can also receive compensation for lost wages, lost earning potential, and pain and suffering you have experienced as a result of the accident.
Talk to A South Carolina Personal Injury Attorney
If you have been injured, the Charleston bicycle accident lawyer at the Gus Anastopoulo Law Firm are here to help. Call today to schedule a free consultation and find out how we can get you the compensation that you are entitled to.
Resource:
scdot.org/projects/bikeped-safety.aspx