How Long Do You Have To Sue A Dog Owner After A Dog Bite In SC?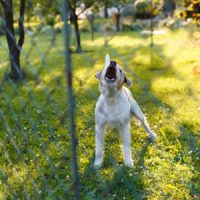 Dogs are considered man's best friend, but it is crucial to remember that any dog can bite. Even a trusted family pet can bite. And while children are most at risk of being bitten by dogs, anyone can suffer a dog bite. According to the CDC, dogs bite more than 4.5 million people every year in the U.S., and over 800,000 seek medical attention for dog bites. Fortunately, for dog bite victims in South Carolina, the state has some of the strictest dog bite laws in the nation. If you suffered a dog bite injury in South Carolina, you can hold the dog owner liable for your injuries and recover compensation even if the dog owner did not know their dog could bite. This is called the "strict liability" law. However, to recover the compensation you deserve after a dog bite in SC, you must file your compensation claim within a certain period.
So, how long do you have to sue a dog owner after a dog bite in South Carolina? You have three years from the date of your injury to sue a dog owner in South Carolina. If you file your lawsuit after three years have passed since you sustained your dog bite injury, the court will almost certainly throw your case out without considering it.
Start Building Your Dog Bite Claim as Soon as Possible
If you just recently sustained a dog bite injury in South Carolina, it might seem like you have a lot of time to file your claim against the dog owner. However, it is crucial that you start working on your claim as soon as possible. Building a strong dog bite case takes time, so the sooner you start working on your case, the better.
It is best to contact a qualified attorney as soon as possible who can help you start working on your dog bite case. After you hire an attorney, they will take, among others, the following steps on your behalf;
Conducting an investigation to prove liability
Assessing the nature and extent of your injuries
Calculating your current and future damages
Steps To Take After Suffering a Dog Bite Injury in South Carolina
After suffering a dog bite injury in South Carolina, there are other steps, other than hiring an attorney and starting to build your case, you should take to increase your chances of recovering fair compensation. The following are some of these steps;
Seeking prompt medical attention: This can help with your recovery and also with proving that your injuries are as severe as you claim.
Gathering available evidence: For instance, collect the dog owner's contact information and the contact information of witnesses. Also, take pictures and videos of your injuries.
Reporting the dog bite to the relevant authorities: The legal documentation prepared after you report a dog bite can prove quite beneficial in your claim. For instance, the report can help establish the timeline of events and that you were lawfully in the place where the attack happened. Also, reporting a dog bite can help prove that your injury is as severe as you claim.
Contact the Gus Anastopoulo Law Firm
If you've sustained a dog bite injury in South Carolina and need help recovering the compensation you deserve from the dog owner, contact our qualified Charleston dog bite lawyer at the Gus Anastopoulo Law Firm.
Source:
avma.org/resources-tools/pet-owners/dog-bite-prevention#:~:text=More%20than%204.5%20million%20people%20are%20bitten%20by%20dogs%20each%20year%20in%20the%20United%20States%2C%20and%20more%20than%20800%2C000%20receive%20medical%20attention%20for%20dog%20bites%2C%20according%20to%20the%20U.S.%20Centers%20for%20Di