How Much Does It Cost To Talk To A Personal Injury Lawyer?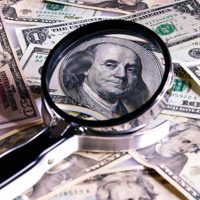 If you sustained injuries in South Carolina due to another party's negligence and are planning to file a personal injury claim, you should talk to a lawyer. However, you may be hesitant to speak to a personal injury attorney out of fear of cost. When people think of lawyers, they often associate them with substantial legal fees. However, this is not the case with all lawyers. If you are wondering, "How much does it cost to talk to a personal injury lawyer?" you will be relieved to know that most, if not all, personal injury lawyers offer free consultations. This means you can get an opinion about your personal injury case without having to worry about paying anything. Additionally, because personal injury attorneys offer free consultations, there is no pressure to go with the first attorney you speak with. You can meet several attorneys before you decide who to hire.
What Can a Free Consultation Do for You?
Firstly, the initial consultation between you and your prospective personal injury lawyer allows you to get a proper evaluation of your case. The lawyer will assess the facts of your case and determine if you have a valid personal injury case. They will ask you some questions to determine the potential strength of your case. The lawyer will identify potentially liable parties and suggest various strategies that may be applied to your case. Additionally, they may help you determine if your case is likely to go to trial.
Secondly, a free consultation with a personal injury attorney allows you to get information about compensation. An attorney can help you answer questions such as, "How much are my injuries worth?" or, "How much does the insurance company owe me?" To answer these questions, a personal injury lawyer will consider several things, including the severity of your injuries, comparative negligence, how many people are to blame for your injuries, and the coverage limits of the at-fault parties. However, a personal injury attorney cannot assure you that you will recover a certain amount of money during your consultation with them. What they can do is provide a realistic range of the amount you may expect to receive.
Lastly, during your free consultation with a personal injury lawyer, the lawyer can evaluate your communications with the other side. The attorney may also help you assess any settlement offer you may have received. Just like any other business, insurance companies are out to make profits. So, often, they make decisions based on their own interests, such as offering personal injury victims low-ball settlement offers. During an initial consultation with a personal injury attorney, the attorney can assess any offers you may have received from an insurance company or insurance companies to ensure you do not accept a low offer and leave money on the table.
Contingency Fees
The good news is that, apart from offering free consultations, most personal injury attorneys do not charge upfront legal fees after they take on a case. Most work on a contingency fee basis and recover their legal fees after obtaining a settlement or verdict award for their client.
Contact a Charleston Personal Injury Lawyer at the Gus Anastopoulo Law Firm
If you need help with your South Carolina personal injury case, contact our Charleston personal injury lawyer at the Gus Anastopoulo Law Firm.
Source:
law.cornell.edu/wex/comparative_negligence