I Slipped And Fell At A South Carolina Hotel. Can I Sue?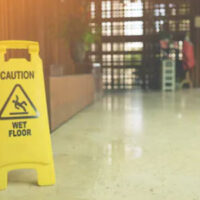 When you check into a hotel, generally you're expecting a safe and relaxing getaway. Unfortunately, that's not always what you get. Tens of thousands of people each year are injured in hotels, and the most common cause of these injuries is slip and fall accidents. These accidents can occur in bathrooms with slick floors or inadequate floor mats, slippery poolsides, freshly waxed or washed floors, or due to spilled liquids or other obstacles and debris. However, slip-and-fall accidents don't just rely on slippery and wet surfaces. Anywhere where there is uneven ground, stairs, wobbly planks, or damaged pavement can result in slip-and-fall accidents. In fact, one of the most common places for slip-and-fall accidents to occur is in parking lots and sidewalks outside of the hotel (which, yes, they can still be liable for). If you have been injured in a slip-and-fall accident in a Charleston hotel, you may be feeling overwhelmed by medical bills and unsure of what your options are. In this article, we will provide general information on hotel slip-and-fall accidents, however, if you would like personalized feedback based on your individual case, you are encouraged to contact the Gus Anastopoulo Law Firm to schedule a consultation.
When is a Hotel Liable for a Slip-and-Fall Accident?
Hotels owe a basic duty of care to their guests. When they breach this duty of care by acting negligently or recklessly, and this breach results in harm to a guest, they are liable financially for it. This means that hotels will not be held liable for all slip-and-fall accidents, but only the ones that their negligence caused or contributed to. In slip-and-fall cases, reasonable care requires keeping the hotel premises in safe conditions and warning guests of any hazards the hotel staff knew or reasonably should have known about. This means that a hotel must put up a "wet floor" sign to warn guests after they wash the floor or a "watch your step" sign to warn guests of uneven surfaces or a change in flooring. If a guest spills a beverage on the ground and someone immediately slips on it, the hotel will likely not be liable because even if they had seen it happen in real time, they still could not have acted fast enough to prevent an accident from happening. However, if a guest spills a beverage and it remains unnoticed for several hours, finally resulting in a slip, the hotel would likely be held liable regardless of whether they actually knew about the spill, because if they were taking reasonable care of the premises they should have discovered it in that time. The best way to know whether the hotel is likely to be held liable in your case is to talk to an attorney.
Schedule a consultation
If you or a loved one have suffered a slip-and-fall injury at a South Carolina hotel, you are not alone. The Gus Anastopoulo Law Firm is ready to help. Contact us today to schedule a consultation and find out how Charleston slip and fall lawyer Gus Anastopulo will fight to get you the maximum amount of compensation that you are entitled to.