I Slipped And Fell In A Parking Lot. Can I Sue?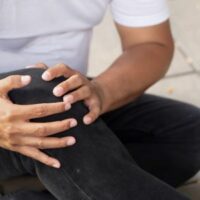 If you have suffered a serious injury due to a slip-and-fall accident in a South Carolina parking lot, you may be unsure of how to proceed. Unlike a slip-and-fall accident that occurs inside a store or restaurant, it can be harder to figure out who is responsible for maintaining a parking lot. Sometimes it may be the store or restaurant that it is used for, and other times it may be a third-party owner. Sometimes even though it is not owned by the store or restaurant, they lease it and are responsible for its upkeep. This can all be a lot to parse through and try to understand when you are injured and just trying to figure out where to turn for help.
When Can I Sue for a Slip-and-Fall Parking Lot Injury in South Carolina?
If you have slipped and fallen in a South Carolina parking lot and sustained serious injuries as a result, there may be legal options available to you that will allow you to recover for the harm that you have suffered. In order to have standing to bring a lawsuit, however, there are some criteria that must be met. First, your injury must have been serious enough to require professional medical care, and to cause financial harm, such as hospital and medical bills and lost wages due to having to take time off from work to recover from the injury. Additionally, the accident must have been caused by negligence on the part of the store or parking lot owner. A lawyer can help you determine who was responsible for the upkeep and proper maintenance of the parking lot, thus identifying the liable party.
Establishing Negligence in a Slip-and-Fall Parking Lot Injury Case
Injuries that occur in parking lots, like accidents that occur inside of stores and restaurants, fall under South Carolina's premises liability laws. These laws require stores and businesses to maintain safe premises for their customers. If they are aware or reasonably should be aware of potential hazards to customers on their property, they are required to warn of these dangers or attempt to repair them. For instance, if there was a freak snowstorm in South Carolina that no one was prepared for and that was not forecast with sufficient notice for businesses to prepare, a slip-and-fall accident due to icy or snowy conditions may not give rise to a lawsuit. However, if there was a pothole in the parking lot that had previously been reported to the store and they failed to mark it, warn or it, or attempt to fix it within a reasonable amount of time, if someone were to be injured as a result of the pothole, the store would likely be held liable.
Talk to the Gus Anastopoulo Law Firm
If you have been seriously injured in a Charleston or greater South Carolina slip-and-fall accident, the Gus Anastopoulo Law Firm can help. Contact Charleston personal injury lawyer Gus Anastopoulo today and schedule a consultation.