Important Steps To Take After A Dog Bite Incident In South Carolina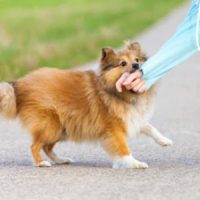 Most dogs are harmless. However, dogs can become aggressive for various reasons. Unfortunately, just one dog attack can result in lasting injuries and emotional trauma. After suffering a dog bite injury in South Carolina, the dog owner may be liable for your injuries. At Gus Anastopoulo Law Firm, our Charleston dog bite lawyer has years of experience helping people recover compensation after suffering dog bite injuries. We understand that the steps you take after suffering a dog bite injury can significantly impact your recovery and ability to obtain fair compensation. This article discusses some crucial steps to take after a dog bite incident in South Carolina.
Step #1: Seek Medical Attention
One of the first steps you should take after suffering a dog bite injury is seeking medical attention. Even if you think your injuries are not severe, you should see a doctor immediately after a dog attack. What you think is a minor injury can become a severe injury with time. In addition to ensuring you receive prompt treatment, seeing a doctor immediately after a dog attack establishes a link between the incident and your injuries. This is crucial for your insurance claim.
Once you start receiving medical treatment, ensure you follow your doctor's orders. Otherwise, the defense may doubt the validity of your claim.
Step #2: Report the Incident
Regardless of how severe your injuries are, it is best that you report the incident to your local animal control. Often, animal control works directly with police departments. Animal control can handle a dangerous dog situation appropriately. Animal control can determine if the dog has rabies.
If your injuries are severe or the dog continues to attack, call 911 immediately so they can handle the situation.
Involving the authorities can also help provide evidence for your claim.
Step #3: Identify the Dog Owner
It is crucial that you identify the owner of the dog that bit you if you plan on filing a claim. If it is not clear who the dog owner is, law enforcement may be able to help. The police or animal control can help you identify and locate the dog owner. Once the owner is located, ask about the history of diseases and if the dog has been vaccinated for rabies. You might not need to inquire about known prior bites or attacks because South Carolina has a strict-liability rule that holds dog owners liable for damages suffered by someone bitten by their dog, even if they did not know that the dog was prone to attack.
Step #4: Gather Evidence
We advise that you gather as much evidence as possible. You could start to gather evidence at the scene of the incident. For example, you could take pictures and videos of the dog, the place the attack happened, and your injuries. You could also gather witnesses' names, phone numbers, and statements.
Step #5: Reach out to a Dog Bite Injury Lawyer
Finally, reach out to a South Carolina dog bite injury lawyer. An experienced lawyer can help you handle your claim. Your attorney will investigate the incident, gather additional evidence, and negotiate with the insurance company.
Contact the Gus Anastopoulo Law Firm
If you've been injured due to a dog bite in South Carolina, contact our Charleston dog bite lawyer at the Gus Anastopoulo Law Firm today.