Injured on Someone's Property in South Carolina? Here's What You Need to Know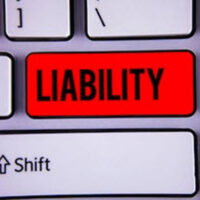 Premises liability may not be a familiar phrase, but the concept is simple: it's an action alleging that another party is responsible for an injury that occurred on their property. The responsibility of the party who owns the property is determined by a number of factors, including, why the injured individual was on their property and whether they owed a duty to said individual. There are different levels of responsibility owed depending on the circumstances. For instance, you can imagine that a property owner would be far less responsible for an injury that occurred to a trespasser who was not supposed to be on their land and who they had no knowledge of, as opposed to a guest who they knowingly and intentionally invited on to their property.
Classification
The first step in determining the level of responsibility is determining the classification of the injured individual. An individual can be classified as an invitee, licensee, or trespasser.
Invitees
An invitee is someone who is on the property for the financial benefit of the property owner. For instance, customers in a store would all be considered invitees. They are being invited on to the property for the purpose of making sales and financially benefiting the store owner. The law stipulates that because these individuals are on the property for the owners' benefit, the owner owes them the highest duty of care. This means that the owner is responsible for taking precautions to prevent dangers that are known or reasonably should be known, such as eliminating or warning of unreasonable risks. For example, if a store has just been mopped and has wet floors, the owner has a duty to put up a "wet floor" sign to warn customers of the potential danger of slipping.
Licensees
Licensees have permission to be on the property, but they do not financially benefit the property owner. For instance, if your friend invited you to their home for dinner, you would be a licensee on their property. You are invited to be there, but you are there for your own benefit as well. There is a higher threshold for responsibility here, but property owners will still be found liable if their own actions cause a licensee harm, or if the licensee is harmed as a result of a hidden danger, such as a jagged corner, extremely hot faucet, or loose step.
Trespassers
Trespassers are not permitted to be on a property and are owed no duties by the property owner. If a trespasser is injured on your property, you will not be held responsible in the vast majority of cases. One exception exists, which is that you are not permitted to set traps for trespassers. If a trespasser is injured by a boobie trap on your property, you may still be held liable for the injury.
Schedule a Consultation
If you have been injured on someone's property in South Carolina, the Gus Anastopoulo Law Firm is here to help. Schedule your free consultation today, and find out how our Charleston personal injury lawyer Gus Anastopoulo can help you get the compensation that you deserve.
Resource:
scstatehouse.gov/code/t27c003.php