Left-Hand Turn Motorcycle Collisions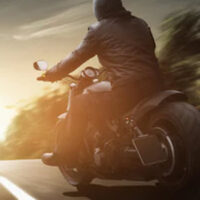 South Carolina is a beautiful state for motorcyclists, however, it is still quite dangerous. If you are a motorcyclist who has been injured in an accident due to another vehicle negligently making a left-hand turn, you are not alone. In fact, this is the most common cause of motorcycle accidents nationwide. These accidents are particularly dangerous to motorcyclists, and over half of them prove fatal. If you survived an accident like this, chances are it was not unscathed. You may be coping with debilitating injuries, mounting medical bills, and an inability to work. Needless to say, legal remedies may be the last thing on your mind. However, many people who suffer catastrophic injuries due to left-hand motorcycle collisions find financial relief by bringing a personal injury claim. 
Why Left-Hand Motorcycle Accidents Happen
Left-hand motorcycle accidents can be especially frustrating when you consider that all accidents of this type are avoidable. If the other driver was taking the simple precaution of checking the other lane for motorcycles and double-checking their blindspot before merging into the left-hand lane or making a left-hand turn, then the accident never would have happened. The problem is that many motorists are not accustomed to seeing motorcycles on the road, and don't take the time to properly check for them. These accidents can have horrific consequences to the motorcyclist, who may be side-swiped into another lane of traffic, or end up colliding at full speed with the side of a full-sized vehicle. It's easy to understand why these accidents are so often fatal.
Suing for a Left-Hand Turn Motorcycle Accident
The damages to victims of left-hand turn motorcycle accidents can be devastating, ranging from traumatic brain injuries to paralysis and often requiring surgeries or skin grafts as well as long-term rehabilitation and medical treatments. Most people are not prepared to incur this level of financial burden, nor should they have to, since the accident was not their fault. Luckily, in most left-hand turn motorcycle-vehicle collisions the cause of the accident (the other vehicle) is immediately apparent, much like a rear-end accident, liability will be assumed quickly. This can expedite and streamline your ability to recover for your damages. It's always a good idea to talk to a lawyer before accepting any settlement offers. You will likely receive a settlement offer very quickly from an insurance claims adjuster, however, it will be a lowball offer. Insurance companies make an offer that sounds good fast because they know that you will not have an accurate idea of your physical injuries or the cost of treating them and the impact that they will have on your daily life or your ability to do your job so soon after the crash.
Contact the Gus Anastopoulo Law Firm
If you have been seriously injured in a motorcycle accident that was not your fault, you don't have to fight this battle alone. Charleston motorcycle accident lawyer Gus Anastopoulo will find the best way forward in your case and will ensure that you get the maximum amount of compensation that you are entitled to. Contact the Gus Anastopoulo Law Firm to schedule a free consultation today.