Mistakes To Avoid After A Truck Accident In South Carolina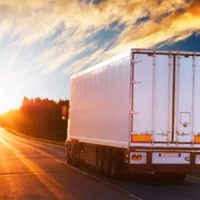 Truck accidents are quite common in South Carolina and across the nation. It is estimated that in a single year, more than 4,000 large trucks are involved in fatal crashes. Often, truck accidents occur because of negligence. And if a person suffers injuries in a South Carolina truck accident because of the negligence of another person or other people, they may be eligible to recover compensation.
If you suffered injuries in a South Carolina truck accident because of the negligence of another person or other people, there are several mistakes you should avoid making if you want to recover the compensation you deserve or any compensation at all. Below, we discuss some of the mistakes to avoid after a truck accident in South Carolina.
Delaying Seeking Medication
The first mistake to avoid making after a truck accident in South Carolina is waiting to seek medical attention. If the EMTs don't transport you to a hospital, you should see a doctor immediately after leaving the accident scene. Waiting to see a doctor can significantly reduce the value of your truck accident claim. It can even result in you being denied compensation. The defense side may argue that your delay in seeking medical care is proof that your injuries are not as severe as you claim. They may argue that you suffered your injuries in a different incident. Seeing a doctor as soon as possible after a truck accident helps establish a link between your injuries and the accident. By seeing a doctor immediately after your truck accident, you can ensure you have medical records that can help prove the severity of your injuries.
Failing To Call the Police or Gather Evidence
It is crucial that you call the police after a truck accident. A police report can serve as crucial evidence in a truck accident case. You should also take pictures and videos of the accident scene if your condition allows you to, and collect contact information from any witnesses.
Not Hiring a Truck Accident Lawyer
Following a truck accident, you may consider handling your claim alone. While you have the right to handle your South Carolina truck accident claim "pro se," it is advisable that you don't. An attorney has the skills you need to prove your case and fight for the compensation you deserve.
Speaking With Insurance Companies
It is best to avoid speaking with insurance companies after a truck accident. The insurance company might try to get you to make statements that can be used against you. When an insurance company contacts you, ask that they contact your attorney. And if you opt to speak to an insurance company and they ask for a recorded statement, decline the request. Insurance companies are notorious for using recorded statements against plaintiffs.
Admitting Fault 
You should not admit fault directly or indirectly. You may be tempted to apologize to the other people involved in the truck accident, especially if they also suffered injuries, but it is vital that you don't apologize. The unfortunate truth is that apologizing may be misinterpreted as an admission of guilt and used against you. If this happens, you may be barred from recovering compensation, or the value of your claim may be reduced.
Contact a Charleston Truck Accident Lawyer
Our Charleston truck accident lawyer at Gus Anastopoulo Law Firm can help protect your rights and increase your chances of recovering the compensation you deserve. Contact us today to schedule a consultation.
Source:
injuryfacts.nsc.org/motor-vehicle/road-users/large-trucks/