Questions To Ask Before Hiring A Truck Accident Attorney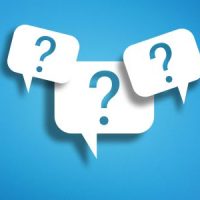 Truck accidents can be devastating. Often, these types of accidents result in life-threatening injuries or death. Truck accidents result in victims and their families facing huge medical bills, lost wages, and many other losses. Fortunately, after a South Carolina truck accident, the victim or their family can recover financial compensation if the accident was another party's fault.
If you or a loved one was involved in an SC truck accident, hiring the right attorney is one of the most important things you can do. Before hiring a South Carolina truck accident lawyer, you should meet the lawyer and ask questions about their legal background and your case. Asking questions can help you determine if an attorney is right for your case. Below, we share some of the questions you should ask before hiring a South Carolina truck accident attorney.
Do you have experience with truck accident cases?
Truck accident cases are unique. Therefore, you should hire an attorney with experience handling truck accident cases. For instance, trucking laws are different from average automobile regulations. Truck accident cases also often involve multiple parties and require specific evidence. When consulting with a truck accident lawyer, ask about their experience handling truck accident cases.
How many cases have you settled, and how many have you taken to trial?
Most truck accident cases settle outside of court. However, the right attorney should have court experience and be willing to take your case to court if the need to do so arises. A truck accident lawyer who has settled all their cases might not be right for your case.
Are you licensed to practice law in South Carolina?
A truck accident attorney must be licensed in the state where you reside or where the accident happened.
How much will I recover?
A truck accident attorney may not be able to tell you the exact amount you can expect to recover. However, they can offer an estimate after evaluating the factors surrounding your case.
What damages can you help me recover?
The following are some of the damages you can pursue in a South Carolina truck accident case;
Medical expenses
Lost wages
Pain and suffering
Loss of enjoyment of life
Property damage
Burial and funeral costs
Loss of the deceased's care and compassion
Punitive damages
Punitive damages are rare but can be awarded if the at-fault party was reckless or willful in causing harm.
Are you open to communication?
You will have many questions about your case. Therefore, you need an attorney who is open to communication. You need an attorney who can keep you updated throughout your case. Ask your potential attorney how long it takes them to respond to questions, what communication method they prefer, and who you'll talk to most of the time.
Will my case go to trial or settle out of court?
There is no way to tell if a truck accident case will settle out of court or go to court. If an attorney assures you that your case will settle out of court, that is a red flag. Such an attorney might result in you settling for less than you deserve. The right attorney should be willing to go to court and fight for the compensation you deserve in front of a judge or jury.
Contact a Charleston Truck Accident Lawyer
If you or a loved one has been in a South Carolina truck accident, contact our skilled Charleston truck accident lawyer, the Gus Anastopoulo, Law Firm to schedule a free consultation.