The Dangers Of Roll-Over Truck Accidents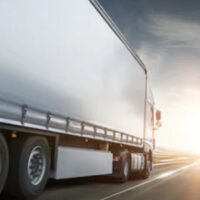 Any accident between a standard passenger vehicle and a semi-truck has the potential to be deadly. With a semi-truck weighing up to 80,000 pounds (including its cargo), it's hard to imagine a 5,000-6,000 pound car standing a chance. Let alone a pedestrian or motorcycle. Roll-over crashes are particularly dangerous, because unlike other kinds of truck accidents, a roll-over accident means that the truck is no longer the only threat to other vehicles: now its cargo is too–thousands and thousands of pounds of it. Spilling out heavy metal beams, trees, or even toxic chemicals can create a potentially fatal and uncontrollable risk for everyone on the road, exponentially increasing the number of potential injuries.
A Recent South Carolina Roll-Over Trucking Accident
Just recently, a semi-truck carrying 80,000 pounds of lumber overturned after the driver lost control of the vehicle on an exit ramp. The driver was seriously injured and had to be extricated from the truck by emergency rescue teams and flown via helicopter to a hospital. Another 77-year-old driver was also injured when the semi-truck overturned, blocking all lanes of traffic. He was also transported to a hospital for treatment. It took crews several hours to remove all of the spilled lumber from the highway so that they could reopen the lanes to traffic. Police have stated that charges are pending an investigation. However, it seems likely that the truck was overloaded, given that the total weight of semi-trucks is not supposed to exceed 80,000 pounds, and the driver was transporting that weight in cargo alone.
Common Causes of Roll-Over Truck Accidents
Put broadly, negligence is the most common cause of roll-over truck accidents. Of course, negligence can take many forms.
It can be tempting to overload trucks to save money and maximize trips, however, overloading destabilizes the truck, and makes even standard turns highly hazardous to complete. If the driver is unaware of the overloading, this can create even more risk, as they don't know that they need to compensate for it. In cases of overloading, additional parties, such as the driver's employer or supplier, may also be held liable.
Distracted Driving. Driving distracted may cause drivers to frantically jerk to avoid a car or overcorrect once they refocus, causing them to lose control of their vehicle.
Many employers put pressure on their truck drivers to speed in order to complete orders more quickly. However, this dramatically increases the risk of an overturn accident.
Talk to a Charleston Personal Injury Attorney
If you have been injured in a trucking accident that was not your fault, you may be feeling overwhelmed and unsure of what your options are and where to turn for support. Gus Anastopoulo has years of experience fighting for people just like you in the Charleston area. Find out how our Charleston personal injury attorney can help navigate the entire personal injury process and get you the compensation that you deserve. Call today and schedule your free consultation.
Resource:
wfxrtv.com/news/local-news/southside-virginia-news/tractor-trailer-crash-closes-down-us-29-south-in-danville/