Top 4 Challenges With Dog Owners After A Bite Incident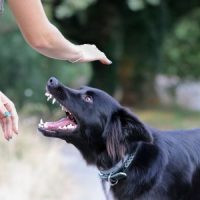 Dogs are popular pets in the United States of America. According to a 2021-2022 APPA National Pet Owners Survey, 69 million U.S. households own pet dogs. However, although dogs are loving and caring, they can also attack and bite. And when a dog attacks and bites, it can be an incredibly scary and painful experience. If a dog bit you in South Carolina because of no fault of yours, you may have the right to file a dog bite claim against the dog owner and recover damages for your injuries and damages. However, the process of filing a dog bite claim and recovering compensation can be challenging.
In this article, we discuss four top challenges dog bite victims face with dog owners after a dog bite incident.
An Unwillingness To Provide Contact Information
After a dog attack, it is important that you ask the dog owner to share their contact information. The purpose of doing this is to be able to contact the owner for details about the dog's vaccination history, mainly against rabies.
Some dog owners are unwilling to provide their contact information after their dog attacks someone. This is especially true for owners of dogs that have not been vaccinated. Dog owners know it is against the law not to vaccinate their dogs. South Carolina's rabies law requires every dog, cat, or ferret owner to keep their animal's rabies shot up to date.
Lack of Insurance
A dog owner may not have dog bite insurance. You may still have a legal claim if a dog owner does not have dog bite insurance. But in such a case, the total value of the dog owner's assets may not be enough to make a claim practicable. In cases where a dog bite owner does not have insurance, the money and time it would take to pursue a claim may not be practical, considering the outcome the victim may achieve. If the owner of the dog that bit you does not have insurance, it is best to consult an attorney to find out if pursuing a claim will be fruitful before taking any legal action.
Downplaying Injuries
Dog bites can result in severe injuries. Some common severe dog bite injuries include tissue damage, puncture wounds, broken bones, and nerve damage. The owner of the dog that bit you may try to downplay the injuries you sustained. In other words, they may try to make it look like you are not as severely injured as you claim. Dog owners usually downplay victims' injuries because they are unwilling to accept that their pet has seriously harmed someone. They downplay injuries because they are unwilling to pay victims the compensation they deserve.
Overprotective Dog Owners
Dog owners are protective of their dogs. So even if the owner of the dog that bit you is aware of the harm their dog has caused, they may be defensive and uncooperative when the issue of compensation arises.
Contact the Gus Anastopoulo Law Firm
Because of these and many other challenges that can arise after a dog bite incident, it is best to retain a dog bite lawyer. Our experienced Charleston dog bite lawyers can help protect your best interests. Contact us today to schedule a consultation.
Source:
americanpetproducts.org/press_industrytrends.asp