Top Reasons Lawsuits Are Filed Against Nursing Homes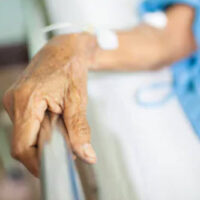 Sometimes it is hard to care for an older person at home. This is especially true if the older person has special medical needs. When it becomes hard to care for an elderly loved one at home, a family may decide to take their loved one to a nursing home facility. Such a facility can provide older people with the care and support they need.
Unfortunately, while nursing home facilities can be helpful, some facilities do not live up to the expected standards of care. While no one expects that a nursing home facility will fail to live up to the expected standards of care, the reality is that negligence and abuse are quite common in nursing homes.
When negligence and abuse occur in a nursing home, the affected resident may suffer immense harm. If this happens, a lawsuit may be filed against the nursing home. The following are some of the top reasons people file lawsuits against nursing homes.
Falls
Indeed, older people are more at risk of falling and suffering injuries or dying. However, nursing homes sometimes increase the risk of falls among residents. The following are some of the ways nursing home facilities increase the risk of falls among residents;
Wet floors
Bad lighting
Incorrect bed height
Damaged carpeting
Improperly fitted or maintained wheelchairs
Improper medication
Lack of staff supervision
Pressure Ulcers
Pressure ulcers, also known as bedsores, are pretty common in nursing homes. Pressure ulcers occur when an older person is bedridden or immobilized. But if a facility takes the necessary steps, it can prevent a patient from developing pressure ulcers. In other words, pressure ulcers can point to neglect within a nursing home. For example, it is up to staff members to ensure that a resident with limited mobility moves regularly, has dry and clean bedding and clothes, and is positioned correctly.
Lack of Hygiene and Improper Care
Another common reason why lawsuits are filed against nursing homes is lack of hygiene and improper care. It is up to staff members to provide proper care and hygiene to nursing home residents who cannot care for themselves. Lack of hygiene and improper care can result in serious infections and even wrongful death. Among many other things, staff members need to make sure that residents live in a clean and well-maintained place.
Poor Staffing Decisions
If, for example, a nursing home is understaffed, it can result in negligence and abuse. If staff members are stressed because of the volume of work, abuse and neglect may occur. Also, if a nursing home hires staff members with a history of abusive behavior, abuse may occur.
Medication Errors
Nursing homes in the U.S. are required to ensure that medication error rates are below five percent. But, unfortunately, medication errors are pretty common in nursing home facilities. For example, a medication error can occur when a resident is given the wrong or expired medicine.
Physical and Emotional Abuse
Lastly, lawsuits also arise when nursing home staff members physically or emotionally abuse residents. Nursing home facilities are prohibited from physically abusing residents or emotionally abusing residents through ways such as humiliation or isolation.
Contact a Charleston Nursing Home Abuse Lawyer
If you believe your loved one has been a victim of negligence or abuse in a nursing home in South Carolina, talk to the qualified and dedicated Charleston nursing home abuse lawyer at Gus Anastopoulo Law Firm.
Source:
in.gov/health/files/CDC_Falls_in_Nursing_Homes.pdf