Truck Traveling 105 mph In Wrong Direction On Charleston Highway Collides With 5 Cars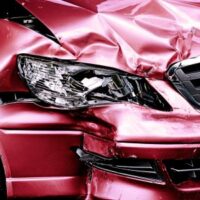 The South Carolina Highway Patrol Multidisciplinary Accident Investigation Team has determined that a truck was traveling at over twice the posted speed limit on Goose Creek Boulevard in North Charleston when it collided with five other vehicles, resulting in two fatal wrecks. The posted speed limit on Goose Creek Boulevard is 50 miles per hour, and the team determined that the truck had been driving at least 105 miles per hour at the time of the crash. The Team also determined that the driver of the truck, 64-year-old Robin Hume, did not hit the breaks at all prior to colliding with the other vehicles. Hume was killed in the accident, along with a 31-year-old woman and a 41-year-old man.
According to the report, Hume was driving southbound on Goose Creek Boulevard when he rear-ended a Nissan Cube at high speed. The report stated that the impact of the collision forced both Hume's car and the Nissan Cube across a traffic median, and into oncoming northbound traffic, which resulted in a five-car accident. The Accident Investigation Team said that they were unable to determine the driver's intent or what caused him to do this. However, the investigation into the accident is now complete. The accident took place on September 21, 2020, however, the investigation only just now concluded. Multi-vehicle accidents, particularly ones as involved as this one, can be very complex, and often take entire teams long periods of time to investigate.
Do You Still Have Time to Bring Your South Carolina Personal Injury Claim?
If you or a loved one have been injured in a South Carolina car accident, you are entitled to financial compensation for your medical expenses, lost wages, pain and suffering. However, it's best to act fast, as South Carolina does have a time limit on bringing personal injury claims. In South Carolina, you have three years from the date of the accident to file the claim. It's in your best interest to file sooner rather than later, as the evidence is more readily available and accessible closer to the date of the accident. The more time that passes, the harder it can be to get the evidence you need to support your case. Additionally, witnesses are easiest to get ahold of soon after an accident. A witness' testimony about a car accident she saw three years ago will be far less compelling than that of a car accident she saw last month. Additionally, many witnesses move away or become harder to track down as time goes on. In short, if you have suffered an injury as a result of someone else's negligence, don't waste any more time–reach out to a lawyer now in order to get the best sense of your options.
Talk to a Charleston Personal Injury Attorney
The Gus Anastopoulo Law Firm is prepared to advocate on your behalf and get you the compensation that you are entitled to. If you or a loved one have been injured or even killed in a wreck, don't waste any more time. Call today to schedule your free consultation, and find out how  Charleston car accident attorney Gus Anastopoulo can help you.
Resource:
live5news.com/2021/04/15/report-driver-that-caused-deadly-wrecks-was-traveling-excess-mph/