Types of Truck Accidents We Handle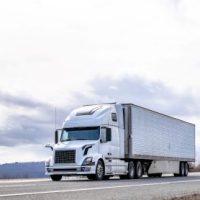 There is no denying that we need trucks. Trucks play various crucial roles. For instance, trucks help the economy by transporting raw materials to factories. These multi-ton rigs transport finished products to retailers and wholesalers. However, as much as we need trucks, it is no secret that these large vehicles have the potential to be dangerous. While commercial trucks make up less than 5% of all registered vehicles in the nation, these vehicles are to blame for over 13 percent of all fatal crashes on the nation's roadways. According to the NSC, in 2021 alone, 5,700 large trucks were involved in a deadly crash. The NSC estimates over 117,000 large trucks were involved in accidents resulting in bodily injuries in the same year.
After suffering injuries or losing a loved one in an SC truck accident because of another party's negligence, you may be eligible to file a claim against the negligent party and recover compensation. At Gus Anastopoulo Law Firm, we represent the victims of all types of truck accidents and understand the devastating impacts a truck accident can have on people's lives. The following are some of the types of truck accidents we handle;
Rollover Accidents
A rollover accident can occur if a driver drives too fast on an uneven road, during bad weather conditions, takes turns too sharply, or over-corrects after drifting off the road. Other causes of rollover accidents include improper cargo loading, distracted driving, and dangerous roads or weather conditions. A rollover truck accident occurs when a truck rolls or flips on its side or roof. A truck can crash into or hit other vehicles when it rolls over.
Jackknife Accidents
A large truck consists of a cab and a trailer. A jackknife accident happens when the cab stops, and the trailer swings outward, creating a 90-degree angle. The main cause of this type of accident is braking too quickly. When a truck jackknifes, it can sweep away other vehicles. It can also create a dangerous situation that results in further accidents.
Underride Truck Accidents
Underride truck accidents are among the deadliest accidents. An underride accident happens when a passenger vehicle collides with a truck and slides underneath the truck. Underride accidents happen for various reasons, including a truck making a sudden stop and failure to maintain a truck's brake lights. However, sometimes, the passenger vehicle driver is to blame (at least partially) for the underride truck accident. If, for example, a driver is tailgating a truck, an underride accident can happen when the truck suddenly stops.
Wide Turn Accidents
A truck driver must turn widely to make a safe turn. To ensure a safe turn, the wide turn must be done properly. If a wide turn is done improperly, it can result in a serious collision. For example, a wide-turn accident can occur when a driver fails to check blind spots carefully.
Blown Tire Truck Accident
A blown tire accident can happen if a truck driver does not check their tires before getting on the road. This kind of accident can result in tire debris, which can pose a danger to other road users. Also, a blown tire can result in other kinds of accidents, such as a rollover or jackknife accident.
Legal Help Is Available
The skilled Charleston truck accident lawyer at the Gus Anastopoulo Law Firm is here to help victims of truck accidents. To contact us, call 843-310-5555 or fill out our online contact form.
Source:
injuryfacts.nsc.org/motor-vehicle/road-users/large-trucks/