Ways to Ruin Your Drunk Driving Accident Case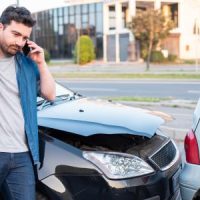 An accident involving a drunk driver can be devastating. Unfortunately, drunk driving accidents are quite common in the United States of America. According to the NHTSA, approximately 37 people die daily in the U.S. in drunk driving-related accidents. In SC, the statistics are not better than those nationally. According to responsibility.org, South Carolina witnesses almost 300 alcohol-impaired driving fatalities yearly.
If a drunk driver causes you to suffer injuries in a car crash in South Carolina, they are liable to compensate you for your injuries and damages. However, it is crucial that you avoid making certain mistakes after getting hit by a drunk driver that could ruin your case. The following are some mistakes to avoid after a drunk driving accident in South Carolina that can reduce the value of your claim.
#1: Not Calling the Police
Not calling the police is one of the biggest mistakes you can make after a drunk driving accident. The police can ensure medical responders attend to you. Additionally, the police can file a report you can use later after filing your compensation claim. In the police report, there may be, among other things, witness testimonies and the results of the chemical tests or field sobriety tests conducted to establish whether the other driver was drunk. Such information can be quite helpful after you file your accident case. It can help you establish liability.
#2: Not Seeking Prompt Medical Attention
Failing to seek prompt medical attention after a drunk driving accident will undoubtedly give the insurance company or companies ammunition against you. The insurance company or companies might argue that your injuries are not as severe as you claim. Or they could claim that you suffered your injuries in a different incident other than the drunk driving accident.
#3: Not Gathering Evidence
It is crucial to take photos at the crash scene after a drunk driving accident if your condition allows you to do so. If you don't take pictures, you might lose valuable evidence of how your accident happened. Take photos of the vehicles involved and the damage sustained by each car. Also, take pictures of the surrounding areas. You should also obtain contact information from people who saw what happened. If you don't obtain witnesses' contact information, it might be hard tracking them later.
#4: Admitting Fault
After a drunk driving accident, you must avoid saying anything that might be taken as an admission of fault, including, "I am sorry." While it is human nature to apologize after an incident, it is best to avoid doing so after a drunk driving crash. An apology might be misinterpreted as an admission of fault. If that happens, you risk ruining your case. In South Carolina, the comparative negligence rule requires that if you are partially responsible for a crash, your compensation be reduced by your percentage of fault. Unfortunately, your words could result in you being apportioned some part of the blame even if you did not contribute to your accident.
Contact the Gus Anastopoulo Law Firm
Failing to contact an attorney is another big mistake to avoid that could ruin your drunk driving accident case. An attorney can investigate your case, gather evidence, help you file your claim(s), and help you fight for the compensation you deserve. Our qualified Charleston drunk driver accident lawyer at the Gus Anastopoulo Law Firm can help you with all this and more after a drunk driving accident.
Source:
nhtsa.gov/risky-driving/drunk-driving#:~:text=About%2031%25%20of%20all%20traffic,year%20in%20drunk-driving%20crashes