What is My South Carolina Personal Injury Claim Worth?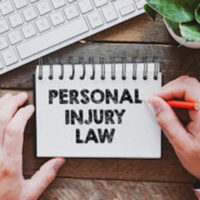 Suffering an injury due to another's negligence can be a life-altering and deeply frustrating experience. It is fundamentally unfair that you should have to suffer the consequences of someone else's carelessness. In the aftermath of such an accident, a personal injury lawsuit may be the last thing on your mind. But as medical bills pile up, it's important to know what your options are. Knowing what your claim is worth also keeps you from accepting predatory and low-ball offers from insurance companies. While no one can guarantee you exactly what your claim will ultimately pay out, there are a number of factors that can be considered to give you a solid idea of its value so that you are not taken advantage of.
Types of South Carolina Damages
In order to have standing to bring a personal injury claim in South Carolina, an individual must have suffered damages. If no damages have been suffered, then there is nothing for the court to fix. The aim of personal injury lawsuits is to restore the victim to the position they would have been in financially, had the harm not occurred. This means that if the person is now unable to perform the same job due to the injuries they suffered, they can collect compensation for the lost earning potential over their lifetime. Under South Carolina law, three kinds of damages can be considered in determining a settlement.
Economic Damages. Economic damages consist of all financial damages resulting from the crash, including past and anticipated future medical bills, lost wages, lost income potential, and more. If there was a death, economic damages also include all funeral and burial costs.
Non-Economic Damages. These damages consist of non-financial consequences of the accident, such as loss of companionship or consortium, and loss of enjoyment of life. Although these damages are not financial in nature, they can be grounds for financial compensation.
Punitive Damages. Punitive damages are not tied to any expenses and are not meant to be reimbursement, but rather, are meant to penalize the offender. These damages are generally available when the offender exhibited malice or reckless disregard for the victim or their safety. There is no cap on punitive damages and they can often extend into the millions.
Calculating Your Estimated Damages
A quick way to estimate your damages is by using an equation.
First, calculate your total economic damages, remembering to take into account all anticipated future expenses associated with the accident.
Next, multiply your total economic damages by 1-5, depending on the severity of the injuries (1 being the least serious and 5 being the most serious–think catastrophic brain injuries).
Finally, take this number and add lost income, taking into consideration all lost future income as well.
This number should give you a fair estimate as to what your claim is worth. If you would like more personalized information on your claim and whether it is best to settle or file a personal injury lawsuit, it is always advisable to speak with a lawyer as soon as possible.
Consult with a Charleston Personal Injury Attorney
If you have suffered injuries as the result of another party's negligence, the Gus Anastopoulo Law Firm is ready to offer you zealous representation and ensure that you get the compensation that you deserve. Call today to schedule your free consultation with a Charleston personal injury lawyer.