What To Do After A Motorcycle Accident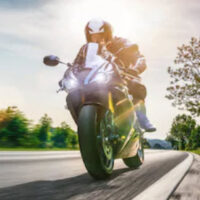 South Carolina boasts a beautiful climate and plentiful views almost year-round, so it's no surprise that it's one of the most popular states for motorcycling. Unfortunately, even the most beautiful states are not free of dangers. Motorcycling is inherently dangerous due to the lack of protection afforded to riders, particularly as compared to standard vehicles. For this reason, when motorcycles are involved in collisions with cars, the motorcyclist is 27 times more likely to suffer an injury. Additionally, their injuries are far more likely to be fatal or debilitating long-term. If you ride a motorcycle in South Carolina and you have the misfortune of being in an accident, it's critical that you know what steps to take to protect yourself in the aftermath of a crash. In this article, we'll review some key steps for you to take. However, if you have particular questions related to a specific incident that you have been involved in, it's always best to consult with an attorney to ensure that you are receiving accurate advice that pertains to your situation.
Steps to Take After a Motorcycle Accident
Call the police. The first thing to do after a motorcycle accident is to call the police for help. While this may not be necessary for very minor accidents, you should always file an incident report within 10 days following the accident. You should also always be sure to contact police if there is a possibility that you or anyone else involved in the crash is injured, if the accident has caused debris to be left in the road, or if the vehicles cannot be removed from the roadway and are obstructing the flow of traffic.
Get medical attention. It is highly likely that injuries will result as the result of a motorcycle-vehicle collision, and it's critical to seek medical care as soon as possible. If you believe you are injured, alert police so they can have you transported to the hospital. Even if you are not sure you are injured, you should still see a doctor as soon as possible after the crash to rule out any invisible injuries, such as traumatic brain injuries or internal bleeding.
Gather evidence. If you are physically able, gather as much evidence at the scene of the accident as possible. Take photos and video of the damage, the surroundings, the license plates of all vehicles involved, and any roadway signs or traffic signals. It's also important to get the contact information from the other driver or drivers involved, and of any witnesses who may have seen the crash.
Talk to a Lawyer. If you have suffered any injuries in the accident, consult with a lawyer before speaking to the insurance claims adjuster or making any decisions about how to move forward.
Schedule a Consultation with the Gus Anastopoulo Law Firm
If you have been in a motorcycle accident in South Carolina and have sustained serious injuries, you want a lawyer on your side who will fight to get you the maximum amount of compensation that you are entitled to. Contact a Charleston personal injury lawyer at the Gus Anastopoulo Law Firm today and schedule a free consultation to find out how Gus Anastopoulo can help you.
Resource:
nhtsa.gov/road-safety/motorcycles