What To Do If You Were In A Christmas Car Accident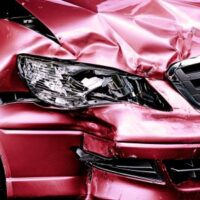 If you have been in a Christmas car accident, you are not alone. In fact, a whopping 42,300 Americans are estimated to require medical attention for injuries caused by car accidents on Christmas day every single year. Why are there so many car accidents on such a happy day? Well, as it turns out, much of the joy and merriment that Christmas brings is in the form of alcohol. The available data suggests that as many as 28% of all car accidents that occur on Christmas day are caused by drunk drivers. If you have been in a Christmas day car accident, you may be feeling overwhelmed or you may not even want to think about such stressful things over the holidays. However, the aftermath of a car accident does require some prompt action.
What to Do After a Car Accident in South Carolina
Make sure to call the police to report your car accident. If the other driver is exhibiting any signs of intoxication, make sure to inform police on the scene so that they can properly test the other driver and charge them with DUI if appropriate. Then make sure to get medical attention. Not all injuries are immediately apparent after a car accident and if you put off getting medical attention until the pain is apparent, it may hurt your overall claim and ability to recover for your damages. It's also important to rule out any potentially fatal but invisible conditions, such as internal bleeding and traumatic brain injuries. If you have suffered a serious injury it's also important to consult with a South Carolina personal injury attorney.
How a Lawyer Can Help
In the aftermath of your car accident you will likely be bombarded with calls and contacts from an insurance claims adjuster. This claims adjuster will likely make you an offer that may seem really good at the time, however, it's important to understand that the true cost of your injuries may be deceptive initially. Injuries to the back and spine can require months or even years of physical therapy, reduced workload, and painful surgeries. If you accept an offer before understanding the true nature and severity of your condition, you may end up assuming a lot of medical debt long-term. A lawyer will help ensure that you are receiving a fair settlement that will cover all of your expenses as well as pain and suffering resulting from the accident. Many people do not consider their anticipated future expenses prior to accepting a settlement offer. It's also important to make sure that you have been thoroughly evaluated by medical professionals and seen any experts or specialists necessary to determine the extent of your condition and any necessary treatment.
Contact Gus Anastopoulo
If you have been in a car accident, the Gus Anastopoulo Law Firm is ready to help. Contact Charleston car accident lawyer Gus Anastopoulo and find out how we can get you the maximum amount of compensation that you are entitled to. Call today and schedule a consultation.
Resource:
injuryfacts.nsc.org/motor-vehicle/holidays/christmas-day/