What Type of Doctor Should You See After a Car Accident?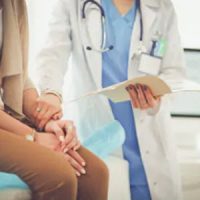 Car accidents can result in different types of injuries ranging from minor to severe. Regardless of the severity of your injuries, it is crucial that you see a doctor after a car accident. A doctor can evaluate you, determine the full extent of your injuries, and ensure you receive proper and timely treatment. Seeking prompt medical attention after a car accident is crucial for your health and any legal claim you make afterwards. If another party's negligence is to blame for your car accident, you may be eligible to recover compensation through a personal injury claim. Seeking prompt medical attention after your accident can help support your personal injury claim.
Which Doctor Should You See After a Car Accident?
Generally, the type of doctor you should see after a car accident depends on the severity of your injuries. The following are the different types of doctors you may need to see after a car accident;
Emergency Room Doctor
Emergency room doctors provide immediate medical care to patients brought into the emergency department who need urgent attention. These doctors are available day and night. If you suffer severe, life-threatening injuries in a car accident, you may need to see an emergency room doctor. Severe, life-threatening car accident injuries need to be addressed immediately, so if you suffer such injuries, you should immediately call an ambulance to the accident scene.
Urgent Care Doctor
If you suffer a severe injury which is not life-threatening, you can see an urgent care doctor. Urgent care centers are usually open for longer hours than the average primary care physician's office, and unlike with a primary care physician, you don't have to book an appointment before visiting an urgent care facility. Also, urgent care centers are typically less expensive than emergency rooms.
Primary Care Physician
If, for example, you start experiencing pain, headaches, or other symptoms hours or days after your car accident, you can call your primary care physician and make an appointment. Your primary care physician can run tests, give you a proper diagnosis, and prescribe a course of treatment.
Specialist Doctor
After an examination by an urgent care doctor or your primary care physician, they may determine that you need to visit a specialist for your specific injuries. Some of the specialists commonly involved in treating car accident injuries include orthopedic surgeons, physical therapists, neurologists, and chiropractors. For instance, neurologists specialize in diagnosing and treating disorders affecting the nervous system. Some car accident injuries that neurologists address include traumatic brain injuries, spinal cord injuries, and herniated discs.
What Should You Tell Your Doctor After a Car Accident?
After a car accident, you need to be honest with your doctor. Ensure you provide clear details about how your accident happened and how you feel, both physically and mentally. When describing your symptoms to your doctor, be specific. For example, if you feel pain, describe the severity, duration, and frequency of the pain.
Whichever doctor you see after a car accident, ensure you see them as soon as possible. Waiting too long to see a doctor can result in your injuries worsening. If you wait to see a doctor, the at-fault party's insurance company may try to deny your claim. For example, the insurance company may argue that you suffered your injuries in a different incident.
Contact Gus Anastopoulo Law Firm
If you need help after a South Carolina car accident, contact our qualified Charleston car accident lawyer at Gus Anastopoulo Law Firm.