Why Hire A Lawyer For Your South Carolina DUI?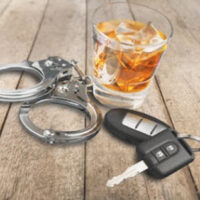 If you are facing DUI charges in Charleston, or the greater South Carolina area, you may be concerned about what comes next. Although it may feel overwhelming to be arrested and charged with a crime, there is no way of knowing what the outcome will be. The fact of the matter is that there is a lot that you can do to impact the outcome from the time you are charged to the trial. Hiring a lawyer is one of the most powerful and effective ways that you can help yourself. Although you may think that a DUI is not a big deal long term, having a DUI conviction can have life-long consequences, including impacting your options for housing and employment. Of course, there is life after a DUI conviction, but the best possible outcome is never being convicted in the first place. Your best chance of avoiding a conviction for DUI is with an experienced criminal defense attorney to fight for you. In this article, we will discuss generally the benefits of hiring a lawyer to represent you in criminal court. If you would like personalized advice based on your specific case, feel free to schedule a free consultation with the Gus Anastopoulo Law Firm.
The Cost of a DUI Conviction
In South Carolina, DUIs come with a hefty price tag. Fines generally start around $400 (which ends up being nearly $1,000 with fees and assessments) and can go up to $25,100 (52,544.50 with fees and assessments). Additionally, a DUI conviction can require prison time. The cost of prison time should be considered as well. While in prison, you are not able to work or earn money. An investment in a lawyer now is an investment in your ability to be able to continue earning money. A lawyer can work to get your charges dismissed or reduced to a less serious offense. This can be helpful in terms of avoiding negative career consequences.
The Possibility of a Dismissal
The best defense is not having to defend yourself at all. A lawyer can assess the specific facts and circumstances of your case to determine whether there is a basis for moving to have the charges against you dismissed. This may be the case if you were initially pulled over without probable cause, or in violation of your constitutional rights. A lawyer can also assess the chain of custody and other issues pertinent to the case to determine whether there are other evidentiary or prejudicial issues that could be used as a basis for dismissal. Even in cases where dismissal is not an option, a lawyer can still work on your behalf to negotiate a plea bargain with the prosecution.
Talk to the Gus Anastopoulo Law Firm
If you are facing DUI or drug charges, contact the experienced Charleston DUI & drug crimes lawyer at the Gus Anastopoulo Law Firm today and schedule a free consultation.
Resource:
scdps.sc.gov/scsoberorslammer/scduilaws