Why You Need A Lawyer For Your Charleston Workers' Compensation Claim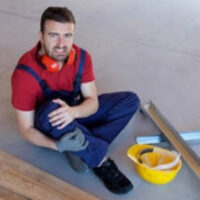 In South Carolina, workers' compensation law applies to all injuries and deaths that occur at work and as a result of employment. These laws prevent you from suing your employer directly for your injuries, so you may be wondering why you would need a lawyer. It helps to understand the function and application of workers' compensation insurance.
The Problem with Workers' Compensation Insurance
In its most ideal form, workers' compensation insurance acts as an implied contract between employees and their employer, ensuring that employees will receive medical treatment and paid time off to recover for any injuries sustained as a result of their employment. Workers' compensation insurance always provides compensation for permanent physical impairment, disabilities, and wrongful death. In exchange, employees must not sue their employers for any deaths or injuries experienced on the job. Instead, they must resolve all injuries and deaths through this insurance. In theory, this streamlines the entire process, as injuries are somewhat inevitable, and lawsuits can take years to settle, presenting a very real bottleneck to running a functional and effective business. However, things do not always run this smoothly. Businesses and workers' compensation insurance companies both have bottom lines to meet. Businesses often discourage claims in order to keep their premiums low, and workers' compensation insurance companies would go out of business if they paid out every claim. The end result is that many valid and legitimate claims go uncovered, either because they go unreported by the business, or because they are rejected by the workers' compensation insurance company. It is not uncommon at all for legitimate claims to be rejected the first time they are submitted. This has nothing to do with the legitimacy of the claim, and everything to do with attempting to discourage valid claims that would be expensive to fulfil. In that sense, receiving the workers' compensation that you are owed can become a bit of an endurance game.
How a Lawyer Can Help
As an employee, when you are injured, most of the time you are just trying to follow the steps to get coverage as you are instructed to do. What you may not realize, is that you are on incredibly unequal footing with the insurance adjuster. Their goal is not to help you get coverage, but rather to find reasons to disqualify you from receiving it. If you are not familiar with all the ins and outs of workers' compensation law, there are many pitfalls that you can fall into which can prevent you from receiving the coverage that you are owed. Hiring a workers' compensation attorney provides you with an even playing field, putting you on equal footing with the insurance company, and ensuring that your rights are protected and that you receive the compensation that you are entitled to.
Talk to a Charleston Workers' Compensation Attorney
If you have been injured in a workplace accident or as a result of your employment, contact a Charleston workers' compensation lawyer at the Gus Anastopoulo Law Firm and schedule your free consultation today.
Resource:
scbar.org/public/get-legal-help/common-legal-topics/your-rights-under-the-sc-workers-compensation-act/