6 Most Common Places for Car Accidents To Happen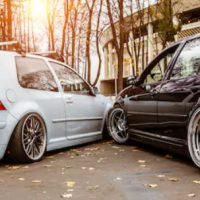 Millions of motor vehicle accidents happen yearly in the United States of America. In 2020 alone, more than 5.2 million collisions occurred in the U.S., making motor vehicle accidents a leading cause of injury and death in the United States of America. A car accident can happen anywhere. However, car accidents are more common in certain locations than in others. Below, we look at six of the most common places for car accidents.
Parking Lots
Parking lots are one of the most common places for car accidents. According to the National Safety Council (NSC), one in five vehicle accidents happen in parking lots. Due to the slow speed limits, parking lot accidents often do not lead to serious damage. However, it is possible to suffer severe injuries in a parking lot accident. This is especially true for pedestrians. The most common causes of parking lot accidents include distracted driving, failure to yield to pedestrians, inattention, and speeding.
Freeways and Highways
Any trip on a highway or freeway comes with risks. Motor vehicle accidents are quite common on highways and freeways. Often, car accidents on freeways and highways happen because of speeding. Other common causes of collisions on highways and freeways include drunk driving, drowsy driving, aggressive driving, and reckless driving.
Intersections
Another common place for car accidents to happen is at intersections. Car accidents at intersections happen for various reasons, including ignoring traffic lights, speeding, failing to yield to oncoming traffic, and misjudging the speed of other cars.
Rural Roads
Rural roads are also notorious for motor vehicle accidents. One of the leading causes of collisions on rural roads is poor road conditions. Unlike major highways, which are regularly maintained, many rural roads are poorly maintained. Many rural highways have cracks and potholes. The following are other common causes of car accidents on rural highways;
Animal crossings
Poorly lit roads
Speeding drivers
Distracted driving
Two-Lane Roads
A two-lane road is a roadway with one lane for each direction of travel. Shoulders are usually smaller on these roads than on larger roads, and motorists cannot merge into another lane. If a driver strays into the other lane, it could mean a serious collision. Motorists on two-lane roads also have less room to swerve out of the way to avoid hitting another vehicle or an obstacle.
Stop Signs
The last place where car accidents are common is at stop signs. A driver may fail to stop on time, roll through the sign, or fail to stop entirely, resulting in a crash.
Regardless of where a car accident occurs, you can recover compensation for your injuries and damages if another party's negligence is to blame for your accident. If you are involved in a car accident, contact a car accident lawyer as soon as possible. A qualified car accident attorney can help you recover the compensation you deserve. The following are some of the damages you may be entitled to recover after a South Carolina car accident;
Medical expenses (past and future)
Lost wages
Property damage
Pain and suffering
Loss of enjoyment of life
Emotional distress
Legal Help Is Available
Our skilled and dedicated Charleston car accident lawyer at Gus Anastopoulo Law Firm, can help you in the event of a car accident. To contact us, call 843-310-5555 or fill out our online contact form.