Tips for Preserving Evidence in a South Carolina Personal Injury Case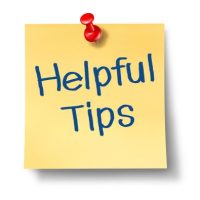 When you have a South Carolina personal injury case, evidence is key to proving your claims. Evidence is key to proving that the defendant acted negligently and the extent of your injuries and damages. Therefore, despite the pain, shock, and confusion, it is crucial that you gather and preserve evidence after you suffer a personal injury. Evidence can ensure you recover the compensation you deserve. In this article, we share some tips for preserving some common types of evidence in personal injury claims.
Preserving Physical Evince
The first, most common, and most crucial type of evidence in a personal injury case is physical evidence. Physical evidence is evidence that you can see, hold, or touch. It includes things such as damaged property, defective equipment, torn or bloodied clothing, and skid marks.
When it comes to preserving physical evidence, you should start preserving items as soon as possible after suffering your personal injury. Physical evidence can disappear quite easily, so you need to act fast. If you can, start at the accident scene immediately after the incident. For example, if you were involved in a car accident, preserve the vehicle you were in. If you slipped and fell, preserve the hazard that made you slip and fall, if possible. If your condition does not allow you to do this, you can ask someone to help you.
If you can, return to the accident scene at a later date to check if you can find any physical evidence that might have been overlooked.
Taking pictures and videos is an excellent way of preserving physical evidence.
Preserving Witness Statements
Witness statements are also quite crucial in personal injury cases. Witness statements can help corroborate your version of events and support your claims regarding the cause of your injury. Witness statements can strengthen your credibility.
It is vital that you gather witness statements as soon as possible. Memories fade, so waiting to gather witness statements is never a good idea. If you know the witnesses, ask them to write down what they saw as soon as possible. If your accident happened in a public place, for instance, if you were in a car crash, and you don't know the witnesses, ensure you call the police to the accident scene so they can collect witnesses' contact information and other details. Alternatively, you, a family member, or a friend can collect contact information from the witnesses. Then, your attorney can contact the witnesses and ask for their statements.
Preserving Your Recollections of the Event
As with physical evidence and witness statements, you should start preserving your recollections of the event as soon as possible after the incident. Note down all the details of the incident as soon as you can. It is also best that you keep journaling throughout your personal injury case in case you remember crucial information later on.
Preserving Medical Records
Some tips for preserving medical records in a personal injury case include;
Seek immediate medical attention
Ask your doctor to provide you with all copies of medical records
Organize your medical records, for example, in a file
Keep a medical journal
Contact a Charleston Personal Injury Attorney
If you've suffered a personal injury, a qualified Charleston personal injury attorney at Gus Anastopoulo Law Firm can help you gather and preserve evidence. An attorney can help you build a strong case that can enable you to recover the compensation you deserve.