Essential Safety Items to Always Keep in Your Car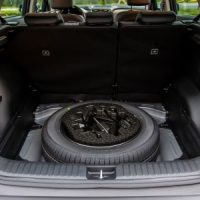 Research has shown that Americans drive an average of 101 minutes daily. Over the weeks, months, and years, this adds up, and the unfortunate reality is that something is bound to go wrong over time. Research suggests that for every one thousand miles that a motorist drives, their chances of getting into an accident are 1 in 366. Besides getting into a crash, many other things can go wrong. For example, you could get a flat tire. It is crucial that you always remain prepared for all the unexpected situations. This article shares some essential safety items to keep in your car that can be extremely beneficial in an emergency or unexpected situation.
#1: Spare Tire and Tools
It is an inconvenience when you blow a tire or get a flat tire, only to realize while on the side of the road that the spare tire in your trunk is flat or you don't have a spare tire. It is also dangerous to drive without a spare tire that is in good condition. The first safety item to always keep in your car is a spare tire and tools for changing a tire. Tools for changing a tire include a jack, lug wrench, and wheel wedges.
#2: Jumper Cables or a Portable Car Jump Starter
A dead car battery can happen even to the most cautious driver. Typically, car batteries do not show you signs of trouble until it's too late, and the car just won't start. It is important that you have jumper cables or a portable car jump starter in your vehicle in case your car battery dies. When your car battery dies, you can jump-start it with jumper cables and another working vehicle. On the other hand, with a portable car jump starter, you don't need to use another car's battery to jump-start yours.
#3: Fire Extinguisher
Keeping a small fire extinguisher in your car can help prevent a car fire from becoming unmanageable. Ensure you have the right fire extinguisher in your vehicle and only tackle a fire you can put out with a single extinguisher. If you don't think you can extinguish a fire using your car fire extinguisher, move away from your car to a safe distance and call for help.
#4: Road Safety Triangles or Flares
When your car is rendered inoperable because of, for example, an accident or a mechanical breakdown, you want to ensure you have warning devices that can help you warn other drivers of your disabled vehicle. Such devices include road safety triangles and flares.
#5: First Aid Kit
You should have a well-stocked first aid kit in your car. Some things to keep in your first aid kit include bandages, scissors, pain relievers, and antiseptic wipes.
#6: Portable Cellphone Charger
Your phone is a necessity in case you need to call a tow truck or 911. Keep a portable cellphone charger in your car in case you find yourself in a situation where you need to call for help. You don't want to be in such a situation with a dead phone.
Legal Help Is Available
If you're involved in a car accident because of another driver's negligence, you have the right to file a car accident claim against the negligent driver and recover compensation. Our Charleston car accident lawyer at Gus Anastopoulo Law Firm, can help you file a car accident claim and fight for the compensation you deserve.
Source:
newsarchive.berkeley.edu/news/media/releases/2004/03/10_amtv.shtml#:~:text=The%20average%20daily%20duration%20for%20driving%20a%20car%20was%20101%20minutes