Expert Witnesses in Car Accident Claims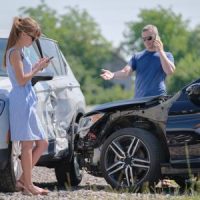 If you suffer injuries in a South Carolina car accident and another person is to blame for your accident, you are eligible to file a claim for damages against the negligent party's insurance company. However, the system doesn't always work in favor of injured individuals. The insurance company that should be looking out for you may challenge your injury claim. The other party's insurance company may dispute liability or contest the extent of your injuries or damages. In such a case, it may be necessary to work with expert witnesses. In this article, we discuss who an expert witness is and the different types of expert witnesses that can help with your South Carolina car accident claim.
Who Is an Expert Witness?
An expert witness is someone with extensive knowledge or experience in a specific discipline or field. This is a person who can be called upon to provide testimony relevant to an aspect of a case due to their knowledge or experience in the field. Put simply, an expert witness provides their professional opinion about a matter that is relevant to the case.
An expert witness will analyze evidence and other relevant information and then draw a conclusion about the contentious issue, such as the cause of the car accident or the extent of your injuries. Once an expert witness concludes their investigation, they provide a written report detailing their findings that you can use to convince the defense side to settle your claim for a reasonable amount. An expert witness can also testify in your case if your case goes to trial.
Types of Expert Witnesses That Can Help With Your SC Car Accident Claim
The following are some of the expert witnesses that are often used in South Carolina car accident claims;
Accident reconstruction experts: These professionals are helpful when it comes to determining how a car accident occurred. Accident reconstruction experts have been trained in engineering, physics, and other sciences. These experts use their expertise to reconstruct the collision and determine how it happened.
Medical experts: Medical experts can help assess the extent of your injuries. These professionals can evaluate the cost of your treatment and how your injuries have impacted your life. A medical expert may also be asked to provide their opinion on whether your injuries are related to the car accident. Medical experts can include, among others, doctors, surgeons, psychologists, and physical therapists.
Technical experts: These experts may be necessary if, for example, your accident happened because of a defect in your car's design or manufacturing. Technical experts can also evaluate other factors like braking distance, speed, and acceleration at the time of the crash.
Financial experts: Financial or economic experts help determine the extent of damages suffered by a claimant. Financial experts consider all costs associated with the accident and recovery. A financial expert's written findings or testimony can be crucial in helping you recover fair compensation.
Vocational experts: These experts play a vital role in determining how your car accident has affected your ability to work and earn a living.
Contact Gus Anastopoulo Law Firm
If you've been involved in a South Carolina car accident and need help with your compensation claim, do not hesitate to contact our Charleston car accident lawyer at Gus Anastopoulo Law Firm.