Have You Been Physically Assaulted On Someone Else's Property?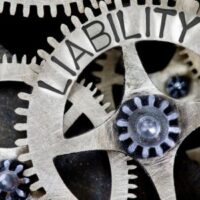 If you have been physically assaulted on someone else's property, such as at a residential home, a shopping mall, or an apartment building, you may think that the only person who can be held legally responsible is the person who actually harmed you. This may be frustrating, particularly if the person who harmed you is unknown or was not caught. However, the good news is that even in these situations, there are still legal avenues available to you. If a property owner was negligent in failing to provide adequate security measures then they can be held liable for any harm that occurs as a result. If you have been harmed or assaulted on another's property in South Carolina, it's important to retain legal representation and hold the negligent party responsible so that these kinds of incidents do not continue to happen to people who were not aware of the risk. If you would like to speak to an experienced Charleston personal injury lawyer, contact Gus Anastopoulo Law Firm to schedule a consultation.
Suing a Property Owner for Third-Party Assault
Suing a facility or property-owner for an assault or robbery that occurred on their property is not always an easy process, but it can be done. First, in order to have standing to sue, you must establish that you were on the property legally and were not trespassing. Then, you must show that the type of harm that you suffered on the property was or should have been reasonably foreseeable to the property owner. For instance, if there was an end of a shopping mall where all the stores were vacant and robberies kept occurring there, then the shopping mall would have a responsibility to mitigate the risk for their customers. This could mean increasing security in that area, installing security cameras, shutting it down to customers, or adequately warning customers of the risks. If the mall fails to take any action, then future robberies and incidents in this area can fall on them, and the harm suffered becomes their responsibility because it could have been prevented with reasonable precautions. It's also important to note that the mall cannot get off the hook by claiming that they did not know about the prior robberies. If there is proof of such previous incidents and the mall claims not to have known about them, this does not excuse the mall from liability, as it reasonably should have known and could have discovered the information by performing a reasonable inquiry. Finally, in order to have standing to bring a personal injury lawsuit for negligent security you must be able to show that you suffered financial damages as a result of the incident. An experienced attorney can easily help you determine if you meet that threshold.
Schedule a Consultation with Gus Anastopoulo
If you have been injured in a South Carolina mall or other property and believe it could have been prevented with proper security or precautions, Gus Anastopoulo can help. Contact The Law Offices of Gus Anastopoulo today and schedule your consultation.