The Scariest Thing About Halloween? Drunk Driving.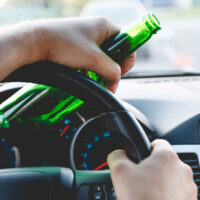 While we all may enjoy some spooky treats and frights in good fun on Halloween, the fun stops when the danger becomes real, and unfortunately, on Halloween, there is all too much of it. Along with being one of the most fun and celebrated holidays of the year, Halloween is also one of the most deadly. There are many dangers and risks associated with Halloween, from slip-and-fall accidents due to decorations and extension cords, to defective costumes and decorations that can cause serious injuries. However, statistics reflect that one of the biggest dangers that people face on Halloween is drunk driving. The study found that nearly half of all fatal accidents that occur on Halloween involve at least one driver who is drunk or under the influence. This also means that if you were involved in an accident on Halloween and were not intoxicated, statistically, there's a good chance the other driver involved was. If you were injured in a Halloween car accident, it's important to take action sooner rather than later. Contacting an experienced South Carolina personal injury attorney is the best way to ensure that the other driver doesn't get to cause you pain without consequence. Gus Anastopoulo is a highly qualified Charleston, South Carolina personal injury attorney. If you would like to schedule a free consultation, simply contact the Gus Anastopoulo Law firm.
Suing for Halloween Drunk Driving Accidents
If you were hit by a drunk driver on Halloween, the good news is that they are liable for your harm. The bad news is, that is not always easy to prove, but it can be with the right legal help. When someone drives drunk they breach the duty of care owed to other drivers, and become legally responsible for any harm that occurs as a result of their negligence, or breach of care. Driving drunk immediately establishes a breach of that duty. You can therefore sue a drunk driver who hit you to recover for the full amount of the harm suffered. Damages for drunk driving accidents include all medical expenses, including hospital stays, treatments, medications, physical therapies, and any other costs incurred as a result of treating your injuries. Damage to your car will also be covered, along with lost wages or lost earning potential if you were unable to work for a period of time or return to the same position as a result of the injuries that you suffered. Financial damages for pain and suffering are also available. These damages do not correspond to an exact dollar amount, like medical expenses, and are instead intended to compensate you for the physical and emotional trauma that you suffered as a result of the injury. Finally, depending on the circumstances of the accident, punitive damages may also be available.
Schedule a Consultation with Gus Anastopoulo
If you have been injured in an accident that was not your fault, the Gus Anastopoulo Law Firm is ready to fight to ensure that you get every dollar that you are entitled to. Contact Charleston car accident lawyer Gus Anastopoulo today to schedule your free consultation and start taking your life back.
Resource:
madd.org/tennessee/surprising-stats-regarding-the-dangers-of-drunk-driving-at-halloween/