Legal Rights Of A Passenger Killed Or Injured In A Crash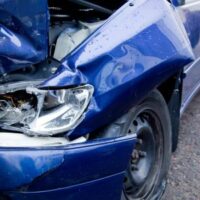 If you were traveling in a car that was involved in an accident, you may be feeling unsure of how to move forward and what your options are. Luckily, regardless of who was at fault, you can bring a claim to recover for injuries suffered as the passenger of a car crash. The most important thing is to talk to an attorney as soon as possible. Passenger lawsuits can be complicated to navigate, particularly with so many different insurance policies involved, and it's not always clear immediately which party is at fault. In some cases, a passenger may file claims against multiple drivers involved in a crash, unless one driver is clearly at fault. An attorney can help you navigate this process, which can otherwise be highly overwhelming and difficult to understand. The information in this article is intended to be general, but if you would like specific information based on your individual case, you are encouraged to schedule a personalized consultation with the Gus Anastopoulo Law Firm.
Establishing Passenger Damages After a Car Crash
If you are a passenger who has been involved in a car accident, you must establish damages in order to have standing to bring a lawsuit. These damages must be able to be demonstrated financially. Hospital bills, costs of medication, and medical treatment can all be reimbursed through a personal injury lawsuit. It's important to know that a fair settlement should include reimbursement for all past medical expenses as well as for all anticipated future expenses. A personal injury lawsuit also provides compensation for pain and suffering caused by the physical and emotional trauma of the accident. These damages are not calculated based on actually incurred expenses, but are usually estimated based on the severity and permanence of the injury and the total amount of damages. If you had to miss work due to injuries sustained in the crash, or you will not be able to return to the job that you had before the crash due to the nature of your injuries, you can also pursue compensation for lost wages and lost income potential.
How a Lawyer Can Help
If you have been in a car accident, you likely heard from an insurance claims adjuster very soon after. Insurance claims adjusters often create a sense of urgency to get you to settle your claim before you are capable of knowing its full value. Claims adjusters know that the sooner they contact you, the less information you will have. For instance, you won't know the extent of your injuries, what will be involved in healing them, or the cost of the damage to your vehicle, which may lead you to settle for a number that sounds great until you have all the facts. A lawyer can help ensure that you do not accept a lowball settlement offer and can take over negotiation efforts with the insurance companies. An attorney can also help you identify any liable parties and bring a lawsuit to recover for any damages that insurance won't cover.
Schedule a Consultation with the Gus Anastopoulo Law Firm
If you have been in a Charleston or greater South Carolina area car accident as the passenger in a vehicle, you may have a complicated road ahead of you. Gus Anastopoulo is an experienced Charleston car accident lawyer and is ready to fight to get you the maximum amount of compensation that you are entitled to. Call Gus Anastopoulo today to find out how he can help you.