You May Be Surprised By Leading Cause Of Concussions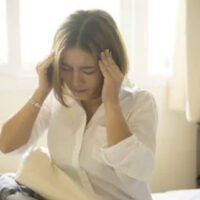 When most people think of concussions, they think of football games and other sports. However, while it's true that sports such as football are the leading cause of youth concussions, the picture looks different for adults. For adults, the leading cause of concussions is falling. Car accidents are also a leading cause of traumatic brain injuries and concussions among adults. Concussions are never pleasant. At best, they cause painful and disorienting symptoms for a number of days or weeks. At worst, these symptoms can become chronic and severe, evolving into a post-concussions syndrome that can have a serious and detrimental impact on one's life. If you have suffered serious harm as the result of a concussion caused by someone else's negligence, recklessness, or malicious conduct, you may be feeling overwhelmed and unsure of what legal options are available to you. The good news is that if your injury was caused by another's negligence, you can bring a personal injury lawsuit to recover for the harm you suffered.
Damages for Concussions
In order to have standing to bring a personal injury lawsuit, you must have suffered damages. You must be able to quantify these damages financially. Damages can be quantified in the form of hospital bills and any costs of medical treatment as well as in lost wages if you were unable to work while you recovered. The severity of your symptoms and the length of your recovery will have a serious impact in determining the amount of damages that you are eligible for. The greater extent to which the injury will impact your daily life or ability to work, the greater the damages that you are entitled to will be. This can be a helpful metric when people are determining whether it would be worthwhile for them to move forward with a lawsuit. It is worth noting that if there was malice or extreme recklessness or negligence on the part of the at-fault party, punitive damages may also be available, which can extend into the millions. The best way to get an idea of what damages may be available to you and whether a personal injury lawsuit is the best course of action in your case is to talk to an experienced South Carolina personal injury lawyer.
Challenges in Suing for Concussions
Concussions can be more difficult to sue for than other injuries, such as broken legs, which are more easily quantified. It can be hard to prove the existence of a concussion, and sometimes symptoms can seem vague. For instance, if someone had occasional headaches prior to the accident, it may be hard for them to prove that their headaches are now different and attributable to the other party. In other words, it can be difficult to establish causation. Having a medical team that is in agreement on your diagnosis and its cause will go a long way in bringing a successful personal injury lawsuit. If you have any concerns or are wondering whether bringing a lawsuit is the best option for you, talking to a personal injury lawyer can give you a good idea of what damages you may be entitled to as well as any challenges in your case that you may have to be prepared for or consider.
Talk to a South Carolina Personal Injury Attorney
If you have suffered a concussion or traumatic brain injury in South Carolina due to another person's negligence or recklessness, the Charleston personal injury attorney at the Gus Anastopoulo Law Firm are ready to fight to get you the compensation that you are entitled to. Contact us today to schedule a consultation.