Negligence Per Se And Punitive Damages In South Carolina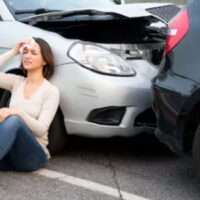 You may not be familiar with the concept of negligence per se, but if you have been injured in a South Carolina car or semi-truck accident, you should be. Vehicle accidents rarely occur in the absence of negligence, so if you were in an accident and it wasn't your fault, there's a good chance the other driver was negligent. Negligence can take many forms, such as driving distracted or under the influence, speeding, or driving recklessly. These accidents can leave you with hundreds of thousands of dollars in medical debt and expenses, and many people find that the only way to financially recover from an accident is by bringing a personal injury lawsuit. Generally, when you bring a personal injury lawsuit, you have to prove that the other driver was negligent. In order to establish this in court, you must show that the other driver had a duty of care to you that they breached. In the case of vehicle accidents, all drivers have a duty of reasonable care to all other drivers on the road. This means that you have the burden of proving that the other driver was not driving reasonably. However, there is an exception to this requirement if you can establish negligence per se.
What is Negligence Per Se?
Negligence per se, or negligence as a matter of fact, can be established when a driver violates one of South Carolina's traffic statutes. For instance, if another driver is breaking a law, such as by speeding, running a red light, ignoring a traffic sign, or driving under the influence, and is subsequently involved in an accident, it will automatically be assumed that they were negligent and the other driver will not have to spend any time, money, or energy in court arguing that element of the case. The logic behind this is that it is inherently unreasonable to break a law designed to protect people. This means that if the other driver in your case was breaking the law, it will be much easier for you to establish liability and hold them accountable for your damages with a personal injury lawsuit.
Negligence Per Se and Punitive Damages
Additionally, and very relevantly, if you are able to establish negligence per se in your case, you also become eligible for punitive damages. Personal injury claims generally provide compensation for all expenses incurred as a result of the injury, as well as lost wages, lost earning potential, property damage, future medical and care costs, and compensation for pain and suffering. Unlike these damages, which are intended to help restore the victim to the position they would have been in had the accident never occurred, punitive damages are intended to punish the offender and discourage similar conduct from others.
Schedule a Consultation with Gus Anastopoulo
If you have suffered serious injuries as the result of a crash, contact the Charleston car accident attorney at the Gus Anastopoulo Law Firm and schedule a personalized consultation today.