Steps To Take After Being Hit By A Car While Cycling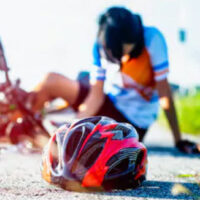 The wonderful climate and abundance of outdoor activities make South Carolina a paradise location for cyclists. Unfortunately, South Carolina has been listed as one of the most dangerous states for cyclists. Every year, the state records a high number of fatal bike accidents. Some of the top causes of bicycle accidents in South Carolina include aggressive drivers, distracted drivers, and poor road conditions. Most roads do not have bicycle lanes, so it means cyclists must ride with traffic. This places bicycles in a lot of danger.
If you're involved in a bike accident, it is vital that you take some steps to protect your health and right to recover compensation. The following are some of the most crucial things to do after getting hit by a car while cycling in South Carolina;
Call the Police
After a bicycle accident, ensure you call the police. Failing to call the police is one of the common mistakes cyclists make after getting hit. Even though you are not a driver, you need to call the police and make a report. Once you call the police, they will conduct a minor investigation and write a report. This police report can come in handy after you file a claim.
Seek Medical Help
After a bicycle accident, you should seek immediate medical attention. Even if you do not think you are injured, make sure you seek medical help. After an accident, adrenaline happens, which can mask signs of an injury, and so you might not know immediately after a bicycle accident how badly injured you are. Also, some injuries involve delayed symptoms.
Gather Information
Another valuable thing you need to do after being hit by a car while cycling is to gather information. If the driver stops, collect as much information from them as possible. For example, obtain their insurance information and driver's license information. Also, make sure you note down the car's license plate numbers.
Gather Evidence
If there are witnesses at the scene, gather their names and contact information. Witnesses can be hard to track down after an accident. Also, if your condition allows you to and you're able to do so safely, take photos and videos of the accident scene. For example, use your phone to take pictures and videos of the damage to your bicycle, weather conditions, road conditions, the car that hit you, traffic, and street signs/warning signs.
Speak to a Qualified Attorney
Lastly, it would be best to talk to a qualified attorney after a bicycle accident. A qualified attorney can advise you on who is liable for what. Remember, more than one party may be liable for your accident. For example, if a defective part on your bike contributed to your accident, you may have a personal injury claim and product liability claim. An attorney can advise you on how long you have to file a claim and will ensure you file your claim on time. Additionally, a skilled attorney can help you fight for the compensation you deserve while you focus on your recovery.
Contact a South Carolina Personal Injury Attorney
If you suffer injuries in a South Carolina bicycle accident, the Charleston personal injury lawyer at the Gus Anastopoulo Law Firm is here to help you. You can call 843-310-5555 to schedule a free consultation.
Source:
peoplepoweredmovement.org/data-shows-many-southern-states-lead-nation-in-bicycle-accidents-fatalities/