How Social Media Can Impact Your South Carolina Personal Injury Claim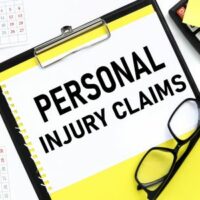 According to Pew Research Center, approximately seven-in-ten Americans use social media to share information, connect with one another, entertain themselves, and engage with news content. Indeed, social media plays a massive role in our lives. However, social media can negatively affect your personal injury case.
Unfortunately, many people don't know how harmful their social media presence can be to their personal injury case if it is discovered by the other side. While social media platforms such as Twitter, Facebook, and Instagram can be a great outlet, even a seemingly innocent post can adversely affect your personal injury case.
Is Social Media Evidence Admissible in Court?
Written posts from your social media accounts are admissible in court as long as they are relevant to the case and can be validated by the other side (if the other side can prove that it is your account and those are your words). In the U.S., statements you've made are not considered hearsay if they are "admissions of a party opponent." The photos and videos that opposing counsel finds on your social media accounts are also admissible if they are relevant or contradict your testimony.
How Can Social Media Impact Your Personal Injury Claim?
While gathering evidence to use against you, the defense lawyer will look at your social media accounts. If they find even a simple statement such as, "whoops," your case may suffer. If, for example, you posted such a statement after a car accident, it can be seen as an admission of guilt. Even if you are not to blame for your accident, your case might suffer.
As already mentioned, apart from written posts, photos and videos can also be used against you. For example, suppose after an accident leaves you with severe injuries, you upload a picture or video of yourself on a hike. In that case, the defense side may use that photo or video to claim that you are exaggerating or faking your injuries.
Check-ins too can be used against you. Check-ins on social media platforms show where you are and what you are up to. Location posts can be used to argue that you are doing things that contradict or raise questions about your injuries. For instance, if you claim you suffered severe injuries and are checking in for a workout class, the defense side may use that against you.
Because of how social media can impact your personal injury case, you need to embrace best practices until your claim has been resolved. Remember, the defense attorney's primary goal is to discredit you. The at-fault party's insurance company's primary goal is to underpay you.
The following are some of the best practices you should embrace if you have a pending personal injury claim;
Avoid posting content about your accident on social media
Avoid posting about your injuries
Ask friends to refrain from tagging you in posts
Avoid sharing details about your personal injury case online
Should You Delete Social Media Posts?
It is best that you avoid deleting social media posts because deleting posts might be seen as destruction of evidence. Also, anything you post on social media remains online forever, even if you delete it. With the proper paperwork, a post you delete can be accessed.
Contact the Gus Anastopoulo Law Firm
If you've suffered injuries because of another party's fault, the Gus Anastopoulo law firm can help you. Contact our Charleston personal injury lawyer today to schedule a consultation and discuss your case.
Source:
pewresearch.org/internet/fact-sheet/social-media/