Did Poor Vehicle Maintenance Cause Your South Carolina Car Crash?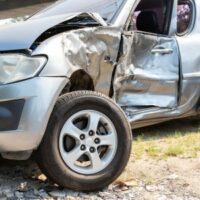 Keeping up with vehicle maintenance is an important part of owning and operating a vehicle responsibly. All drivers owe a duty of care to all other drivers on the road. This duty of care requires drivers to follow all laws, including the speed limit, and to make sure their car is in good working order. Just like speeding, knowingly operating a dangerous vehicle poses a risk not only to yourself but to all other drivers on the road. In this way, you breach the duty of care owed to other motorists, and which you impliedly consented to by operating a vehicle on South Carolina roadways. If another motorist failed to properly maintain their vehicle or take proper action to remedy their vehicle after they became aware of a potentially serious issue, they can be held accountable for any harm that occurs as a result. If you believe that poor vehicle maintenance or a failure to properly repair a vehicle was responsible for causing a crash or specific harm to you and/or your loved ones, you may have standing to bring a personal injury lawsuit against the liable driver. It's important to understand that these cases can be complicated, so if you believe vehicle maintenance or failure to repair could be a factor in your car accident, you should consult with a South Carolina personal injury lawyer as soon as possible. The information in this article is intended to be general. However, if you would like specific feedback on your individual case, you are welcome to contact the Gus Anastopoulo Law Firm to schedule a personalized consultation today.
Can I Sue for Poor Vehicle Maintenance?
Yes, you can sue for poor vehicle maintenance if it was a factor in causing the crash or causing your harm. For instance, if a vehicle owner saw that the low pressure indicator was on for their tires but they failed to take action to refill them for a prolonged period of time and the cause of the crash was a tire blow out, there is a clear causal link between the vehicle owner's failure to properly fill their tires and the cause of the accident. This causal element is generally the primary obstacle in these cases. It can be hard to prove that the vehicle owner was aware of the issue and that they failed to properly remedy it. However, an experienced personal injury attorney will know how to conduct a thorough investigation into the vehicle background and form a strong argument in favor of any existing causal links. These investigations can take time, so it's important to contact a lawyer as soon as possible. Another reason to take prompt action is that there is a statute of limitations, or time limit, on all personal injury claims brought in South Carolina. For this reason, if you have been injured in a Charleston or greater South Carolina car crash, talk to a lawyer as soon as possible.
Schedule a Consultation with Gus Anastopoulo Law Firm
You do not have to navigate the civil litigation process alone. If you have been in a Charleston car accident that was not your fault, the Gus Anastopoulo Law Firm is here to help. Contact Gus Anastopoulo today to schedule a consultation with a Charleston car accident attorney and find out how he can help you.