Types Of Evidence That Can Help Support A Defective Product Claim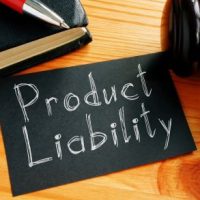 Product designers, manufacturers, and distributors in South Carolina are legally obligated to ensure the products consumers use are safe. According to South Carolina law, a product designer, manufacturer, or distributor may be liable for injuries or death caused by a defective and unreasonably dangerous product. Therefore, if you suffered an injury in South Carolina due to a defective product, you may have the right to file a claim and get compensation. If you are considering filing a defective product claim, it is best that you reach out to a skilled attorney, as the burden of proof lies with you, and proving such a claim can be complex. A qualified attorney can help you understand the elements needed to prove a defective product claim and collect strong and relevant evidence that can increase your chances of winning your case.
Elements Needed To Prove a Defective Product Claim
There are generally four elements that you need to prove to win your defective product claim. First, you must prove that you suffered injuries or losses. You do not have a claim if you were almost injured or if you almost suffered damages. Second, you must prove that the product is defective and the defective was not obvious to the average consumer. A product can be defective in three ways: 1) defective design, 2) defective manufacturing, or 3) failure by the manufacturer to provide adequate warnings. Third, to win your claim, you must prove that the product was the proximate cause of your injury. In other words, you must show a link between the defective product and your injury. Lastly, in a defective product claim, you must prove that you used the product as intended. The manufacturer must be able to foresee that the product could have caused you harm.
Evidence That Can Help Support Your Defective Product Claim
The following are some types of evidence that can help support your South Carolina defective product claim;
The defective product: The product itself is the most crucial piece of evidence you need in your defective product claim. For this reason, it is vital that you don't throw away the product that caused your injury. If, for example, you were injured because of a design defect, the product can help you show the design defect. If the product has no warning instructions, presenting it before the court can help you prove there were no writings highlighting the safety or danger of the product.
Medical records: Medical records can help prove that the product in question hurt you, especially if you saw a doctor immediately after you suffered your injury. Also, medical records can help prove the extent of your injuries and what medical expenses you have incurred and will undergo in the future (if any).
Pictures and videos: Pictures and videos of the product can help prove the product was defective. Photos and videos of your injuries can help you prove the severity of your injuries.
Witness statements: Statements from anyone who saw what happened can help support your claim. Also, expert testimonies, such as testimony from an engineer or mechanic, can play a crucial role in your case.
Contact the Gus Anastopoulo Law Firm
If you've suffered an injury because of a defective product in South Carolina and need help with your compensation claim, contact our qualified Charleston defective product lawyer at the Gus Anastopoulo Law Firm.
Source:
scstatehouse.gov/code/t15c073.php#:~:text=SECTION%2015%2D73%2D10.%20Liability%20of%20seller%20for%20defective%20product