What Parties Are Liable In A Drunk Driving Accident?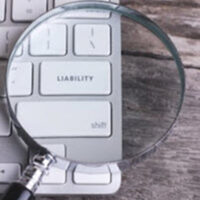 Drunk driving is responsible for a huge number of vehicle accidents and fatalities. If you have been the victim of a drunk driver, you are likely feeling incredibly frustrated at the pain and suffering you are now forced to experience due to someone else's bad decision to get behind the wheel while intoxicated. The costs associated with a drunk driving accident are not to be underestimated. Particularly if you suffered serious injuries as a result of the crash, you are likely to face high medical bills, lost wages, and other expenses as a result of the injury. Few people are prepared to deal with such unexpected and crippling expenses. The best option in this case is to bring a personal injury lawsuit. This allows you to hold the liable party financially responsible for causing your injuries. But who is the liable party?
Liable Parties in a Drunk Driving Accident
Most of the time it is pretty clear that the liable party in a drunk driving accident is the drunk driver. However, sometimes the drunk driver is uninsured, or their insurance is not sufficient to cover the cost of your injuries and damages. In that case, it may be necessary to look for other parties who may also have been liable in causing the accident and your injuries. Under South Carolina's Dram Shop Act and social host liability laws, the person or bar who served the drunk driver the alcohol that caused them to become too intoxicated to drive may be held liable under certain circumstances. For instance, a bar may be held liable for a drunk driving accident or harm caused by an intoxicated person if they knowingly served alcohol to an underage minor, or if they continued to serve alcohol to someone who was visibly intoxicated. If the individual became intoxicated at a private residence, the analysis is a bit more demanding. A private homeowner, or someone who threw a party or served alcohol at their residence can only be held liable for serving alcohol to an underage minor. If the individual was of legal drinking age, even if they were visibly drunk, there is no liability for the host. By identifying the liable parties and bringing a personal injury lawsuit against them, you can receive compensation for all economic damages suffered as a result of the accident. Economic damages include any expenses incurred due to the injury, including medical expenses and lost wages. You can also pursue compensation for pain and suffering. In some cases, punitive damages may also be available.
Contact the Law Offices of Gus Anastopoulo
If you have suffered serious injuries due to being hit by a drunk driver, we are ready to help. Contact Charleston drunk driving accident lawyer Gus Anastopoulo to find out how we will fight to hold all liable parties accountable and get you the maximum amount of compensation that you are entitled to.
Resource:
scstatehouse.gov/code/t61c004.php