Increase In Running Red Lights Is Causing More Injuries And Fatalities In South Carolina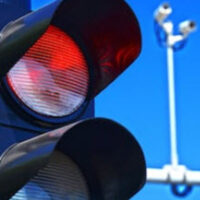 A recent study conducted by AAA found that more people are speeding through yellow and red lights than ever before in South Carolina. While it may seem like a habit to try and make it through a yellow light instead of coming to a stop, this is a dangerous thing to have normalized, and it can have potentially fatal consequences. The study reflects that each year nearly 1,000 people are killed as a result of running red lights. This is a figure that keeps increasing and recently reached a ten-year high, representing a 28% increase. Tragically, most of those killed as a result of red-light running were not the ones who ran the red light. Rather, only 35% of those killed in red-light running accidents were the driver or occupants of the vehicle that ran the red light. The rest are occupants of other vehicles, as well as pedestrians and cyclists.
Running Red Lights Puts Everyone at Risk
While a driver who runs a red light may only be thinking about shaving a couple of minutes off of their commute, they are putting countless lives in danger. Intersections are carefully and precisely time to coordinate with crosswalk signals and turn lanes. When a driver ignores a red light, they put pedestrians, cyclists, and other vehicles at risk. Additionally, speeding up to make it under a red light can increase harm to pedestrians obeying the crosswalk signals.
Suing Red-Light Runners
When a driver ignores a red light or fails to slow down at a yellow light, they violate their duty of care to everyone else on the road. In doing so, they become liable for any harm caused as a result of this breach. This breach amounts to negligence, and can be grounds for a personal injury lawsuit. If you have been harmed as a result of a negligent or reckless driver who ran a red light, you have the ability to sue them to recover for the damages you have suffered. While nothing can keep the accident from happening, a personal injury lawsuit aims to put you back in the position you would have been in had the accident not occurred. This includes compensation for all medical treatment, hospitalization, medical equipment, physical therapy, and property damage that occurred as the result of the collision. If you missed work as a result of the injuries suffered in the crash, or if the injuries left you unable to return to your same job, you can also pursue compensation for lost wages and reduced income potential. Compensation for pain and suffering are also available, as are punitive damages in appropriate cases.
Contact Gus Anastopoulo Law Firm
If you have been injured in a car accident due to another driver's negligence, you do not have to bear the burden alone. You are entitled to compensation for all injuries, pain, suffering, and property damage experienced as a result of the crash. Contact the Charleston car accident lawyer at the Gus Anastopoulo Law Firm and schedule a free consultation.
Resource:
wistv.com/2019/08/29/study-running-red-lights-causes-year-high-fatalities-nationwide/