What To Do After You've Been In A South Carolina Truck Accident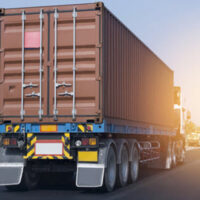 If you've been involved in an accident with a truck, you are lucky to be alive. Semi-trucks can weigh up to 80,000 pounds. Trucks can weigh up to thirty times that of a standard passenger vehicle, leaving most cars on the road highly vulnerable. Because of their heavy weight, trucks can take 20-40 times as long as standard passenger vehicles to come to a complete stop. This means there is very little margin for error and a high likelihood of accidents. It's no surprise, given the dramatic difference in weight and size of these vehicles, that 67% of individuals killed in collisions between semi-trucks and standard passenger vehicles were occupants in the car. Many of these deaths could have been avoided in the absence of truck driver negligence. Truck drivers are often pushed by their employers to work long shifts, causing fatigue, which reduces alertness and reaction time and increases the risk of accidents. Additionally, semi-trucks are often overloaded in order to reduce shipping costs, which can contribute to rollover accidents, jackknifing, and other highway disasters that put other drivers at risk.
I've Been in a Truck Accident: What Should I Do Now?
In the aftermath of a truck accident, you might be feeling overwhelmed and unsure of where to start. This list will give you an idea of some starting points. However, it's important to note that this information is intended to be more general. If you would like personalized feedback on your specific case, the best thing you can do is schedule a free consultation with Gus Anastopoulo Law Firm.
Document Everything. If you are able, after the car accident, take pictures and video of everything. This includes the scene of the accident and all vehicles involved. Make sure to get photos of any damage to the vehicles and their license plates. You can also take pictures of the others driver's license, registration, and insurance information to avoid any possible transcription errors. If any other drivers that witnessed the crash have stopped, be sure to get their contact information to provide to police and insurance adjusters as witnesses.
Seek Medical Attention. Even if you are not sure that you are injured, it's important to seek medical attention immediately to be assessed by a trained medical professional. Not all injuries are immediately apparent, but some can be very dangerous if left untreated. Delayed pain is common following car accidents, but delaying a medical assessment until you become aware of the pain can hurt your claim. Delaying medical attention for even 2-3 days can make it seem to insurance adjusters like you didn't think your injuries were serious enough to go to a hospital.
Keep Track of Damages. Keep all statements and receipts related to medical costs, including co-pays and out-of-pocket costs for treatment, medication, and any medical equipment and physical therapy required. Costs also include things like missed work, so keep a detailed record of any time you were unable to work due to the injury. If you had to take Ubers because you were unable to walk, record those expenses as well.
Schedule a Consultation with a Personal Injury Attorney
This part is just as important: contact a personal injury attorney as soon as possible. Insurance adjusters will try to pressure you into taking a low-ball settlement early on in the process before you are aware of the full extent of your injuries. Having an experienced Charleston personal injury attorney to help you navigate the process will help level the playing field and ensure you get the compensation that you are entitled to. Call the Gus Anastopoulo Law Firm and schedule a free consultation today.
Resource:
iihs.org/topics/fatality-statistics/detail/large-trucks